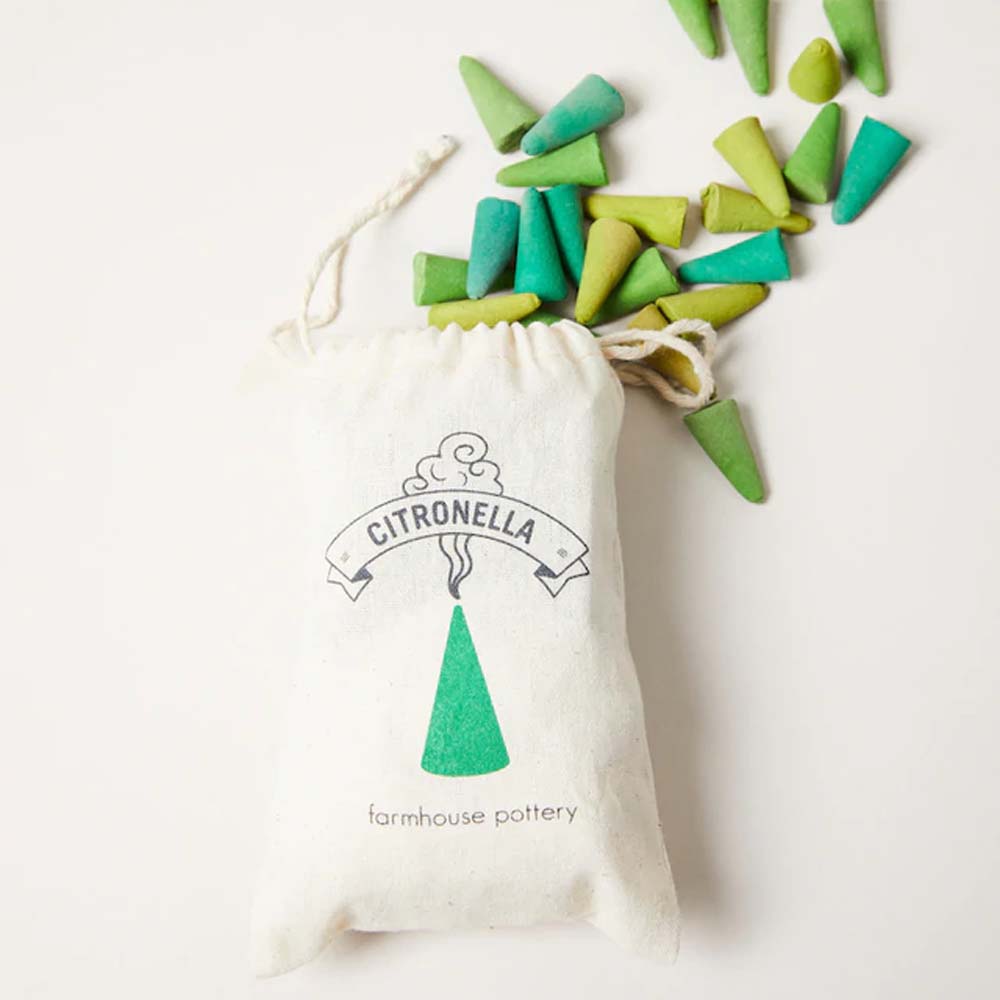 Farmhouse Pottery Citronella Incense Cones
$15.00
Ahh, summer nights! Crickets chirping, stars twinkling... and ouch! These citronella cones offer an elegant way to keep pesky bugs at bay. Simply light the incense, gently blow out flame, and pop the base into a smoker.

Details: Contains 50 cones. Made in Thailand.
About Farmhouse Pottery

Farmhouse Pottery
is
 old-world potters with simple tools and strong beliefs in process and authenticity. They believe farmers, craftsmen, and makers are the core of our communities, and that farm-to-table isn't a foodie trend, but rather the rediscovery of a more sustainable lifestyle and value system. Through their craft and in their daily lives, they are reconnecting others to this lifestyle and defining its place in the modern day. 
They are America's studio pottery and this is their American dream.
x