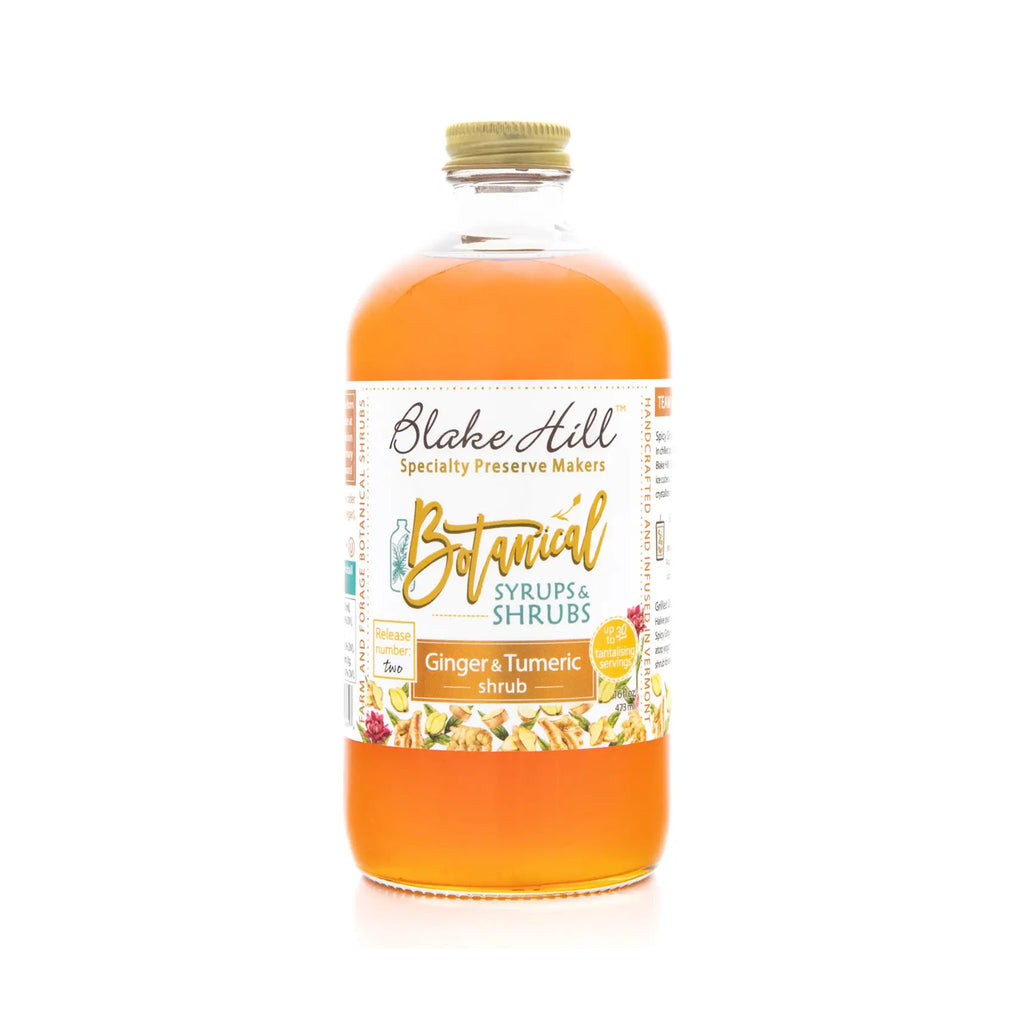 Blake Hill Ginger & Turmeric Shrub
$16.00
Featuring fresh ginger and turmeric roots, then hot and then cold-infused with apple cider vinegar to capture the uniquely hot and spicy flavor of these special rhizomes. Finishing with a touch of cane sugar for a little natural sweetness, this is a bold, bright Shrub perfect for creating stunning craft cocktails! It is also delicious drizzled over chocolate ice cream, or pour over halved pears and bake. And it's a US Good Food Awards Winner to boot!

Details: 2.8 x 2.8 x 6.8 in. Non-GMO. Gluten Free, Vegan, Dairy and Nut Free.
About Blake Hill: Blake Hill is a 1800s farming property nestled in the mountains surrounding the tiny village of Grafton Vermont, population 600, and voted one of New England's prettiest towns. One late summer day in 2009, a friend snuck a jar of their homemade Wild Blackberry and Apple jam to Grafton's Village Store and won our first order. Quickly selling out, we replenished their stock, and Blake Hill Preserves was born! Their team of talented preserve makers still make everything by hand focusing on only the finest ingredients and still farm and forage select ingredients at Blake Hill Farm for a taste of home. 
x