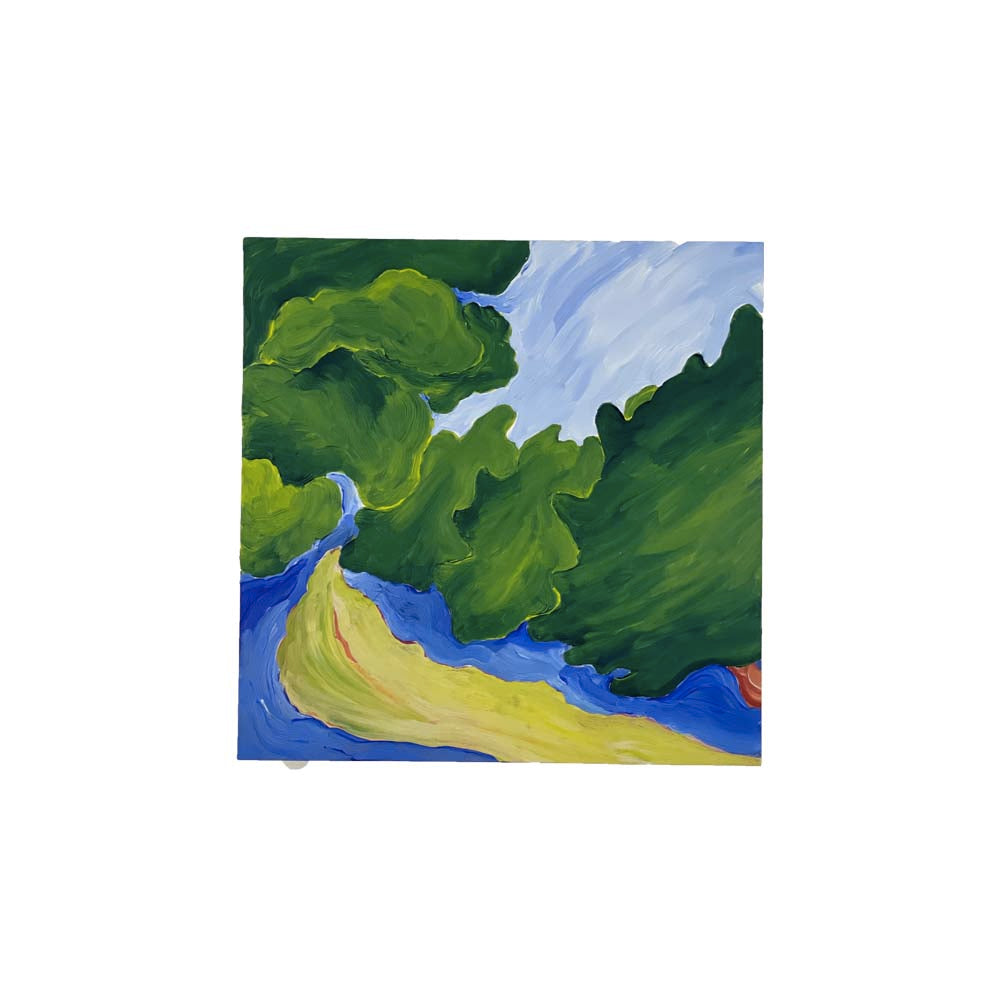 Corn Field
$425.00
Christiana Hodges is an apple farmer and an artist. She and her family live among the trees in their orchard at their home in Cornwall, Vermont. Her intimate interpretation of the farm and fields brings new energy to the classic Vermont landscape.  
To learn more about Chris and her process you can read our interview here. 
Details: 8" x 8" acrylic on 2" cradled panel.
Artist Statement: 
I have spent many hours traversing the paths and rows of our farm, looking at the tree shapes, the colors and textures of our orchard.  I paint from memory or maybe a photo and I illuminate the hidden colors that are present in the landscape, and I love to recreate the flowing walkways and driverows that define the farmland.  The practice of farming creates an order that draws my eye and I try to translate the tension between the imposed order and the wildness of the plants that grow.
x