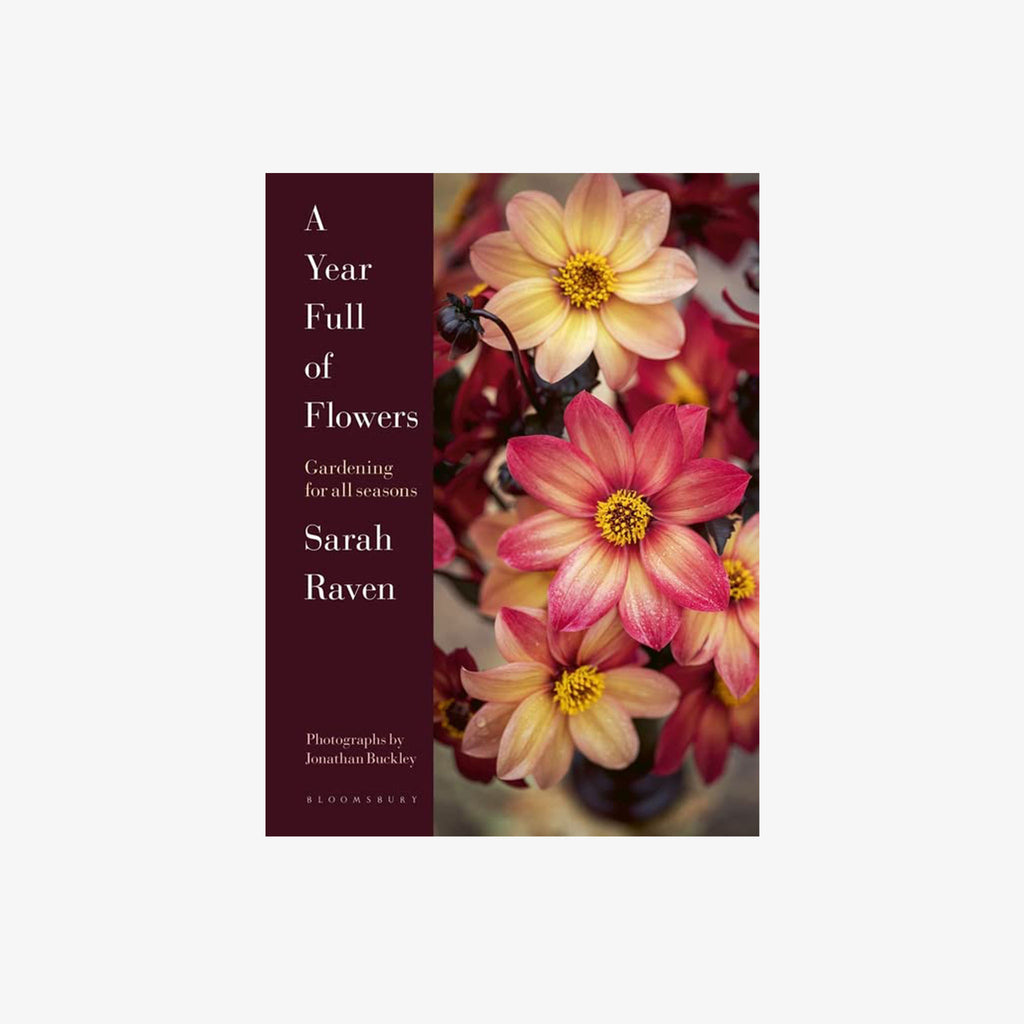 A Year Full of Flowers
$35.00
A Year Full of Flowers reveals the hundreds of hardworking varieties that make the garden sing each month, together with the practical tasks that ensure everything is planted, staked and pruned at just the right time.

Tracing the year from January to December at her home, Perch Hill, Sarah offers a complete and transporting account of a garden crafted over decades. Sharing the lessons learned from years of plant trials, she explains the methods that have worked for her, and shows you how to achieve a space that's full of life and colour.

Discover long-lasting, divinely scented tulips, roses that keep flowering through winter, the most magnificent dahlias and show-stopping alliums, as well as how to grow sweet peas up a teepee, take cuttings from chrysanthemums and stop mildew in its tracks.

This is passionate, life-enriching gardening; it's also simple, adaptable and can work for you. Sarah has made the garden central to her life – this book shows you how you can too.

Details: 7 x 1.2 x 9.35 inches. Hardcover. 384 pages. 
About the Author

Sarah Raven worked as a doctor at the Royal Sussex County Hospital in Brighton before becoming a broadcaster, teacher and writer. She has cooked all her life for family and friends with an emphasis and commitment to goodness, healthiness and general wellbeing. Sarah runs her own cookery and gardening school at Perch Hill in East Sussex, and has established a mail order gardening company with 80,000 active customers. She has made regular appearances on the BBC's Great British Garden Revival and Gardener's World; and she is the author of Sarah Raven's Food for Friends and Family, Sarah Raven's Complete Christmas, Sarah Raven's Garden Cookbook (which was the Guild of Food Writers' Cookery Book of the Year 2008), Sarah Raven's Wild Flowers and The Cutting Garden.

x