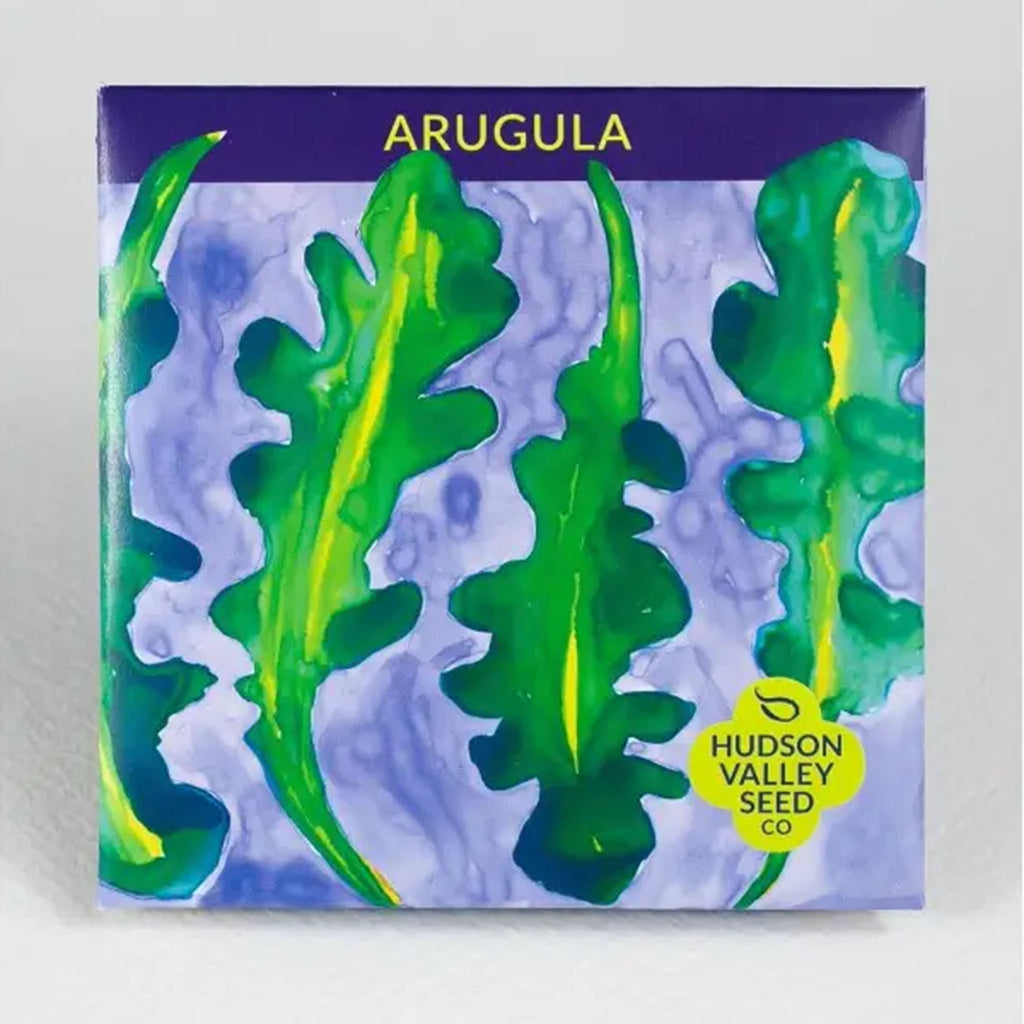 Arugula Greens Seeds Seeds
$4.00 $6.00
Bright and potent green, delectable in the cooler months. 500 seeds. Arugula grows very quickly; harvest spring sowings promptly before plants bolt. Drier, hotter, less fertile conditions make for a sharper flavor; best sown in moist garden soil in the cooler months when its quality is superb.
All Sale Items Are Final Sale. 
About Hudson Valley Seed Company: The Hudson Valley Seed Company are both farmers and storytellers. They are committed to growing organically, sourcing locally and sustainably, and preserving crop diversity by selecting unique, rare, and hard-to-find varieties. Every seed in their catalog is open pollinated, many are heirloom and organic, and they are never GMO. They believe that a seed is more than meets the eye: it is a time capsule telling tales of the plants, crops, and people that came before us, and they work with a range of artists as diverse as their seeds to pass those stories down to present and future gardeners.
x