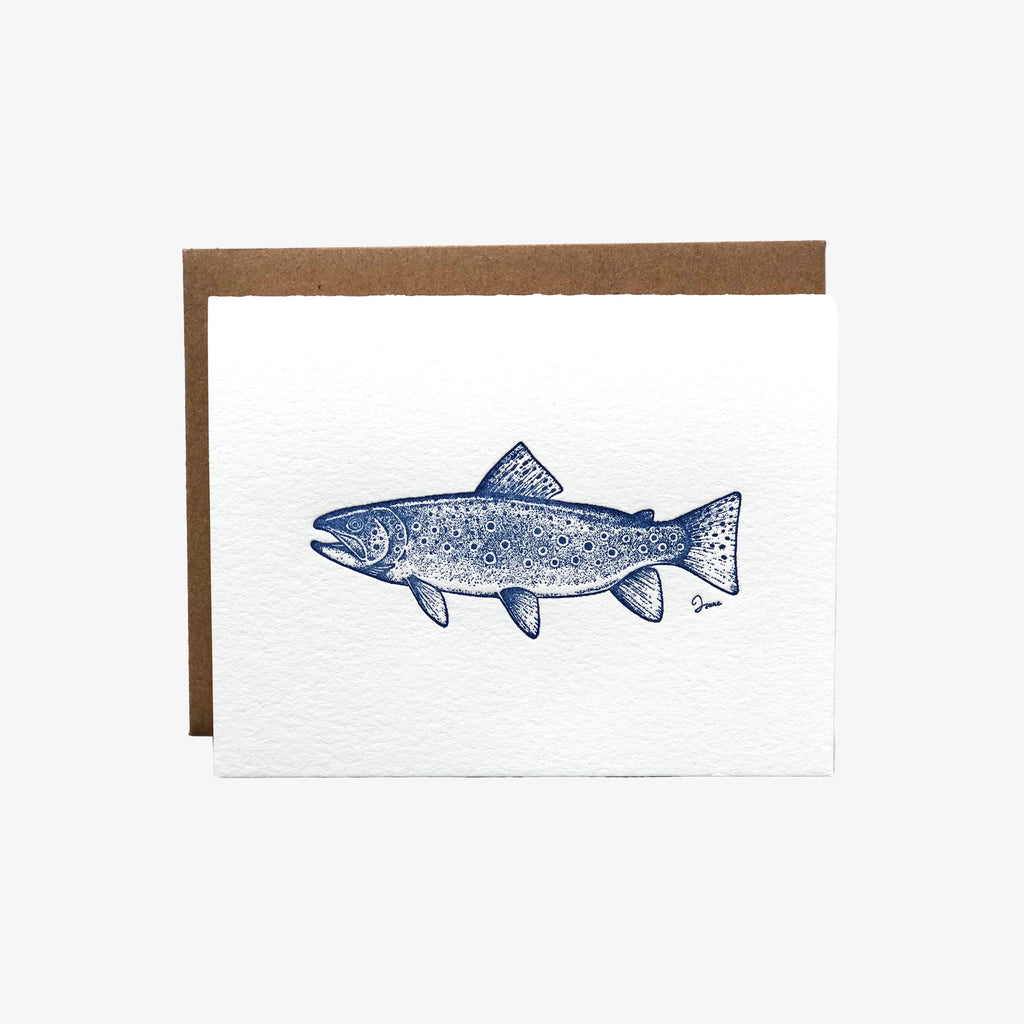 Blue Trout Blank Card
$2.00 $6.00
For the friend who loves to fish. Mr. Blue Trout at your service.
Details: 4.25 x 5.5 inches. Protective sleeve. Blank inside. Made in United States of America.

Ice Pond Press is a Montana based women-owned designer and card maker. Each of their cards are made by hand and letterpress printed in a backyard studio in Bozeman, Montana.
x