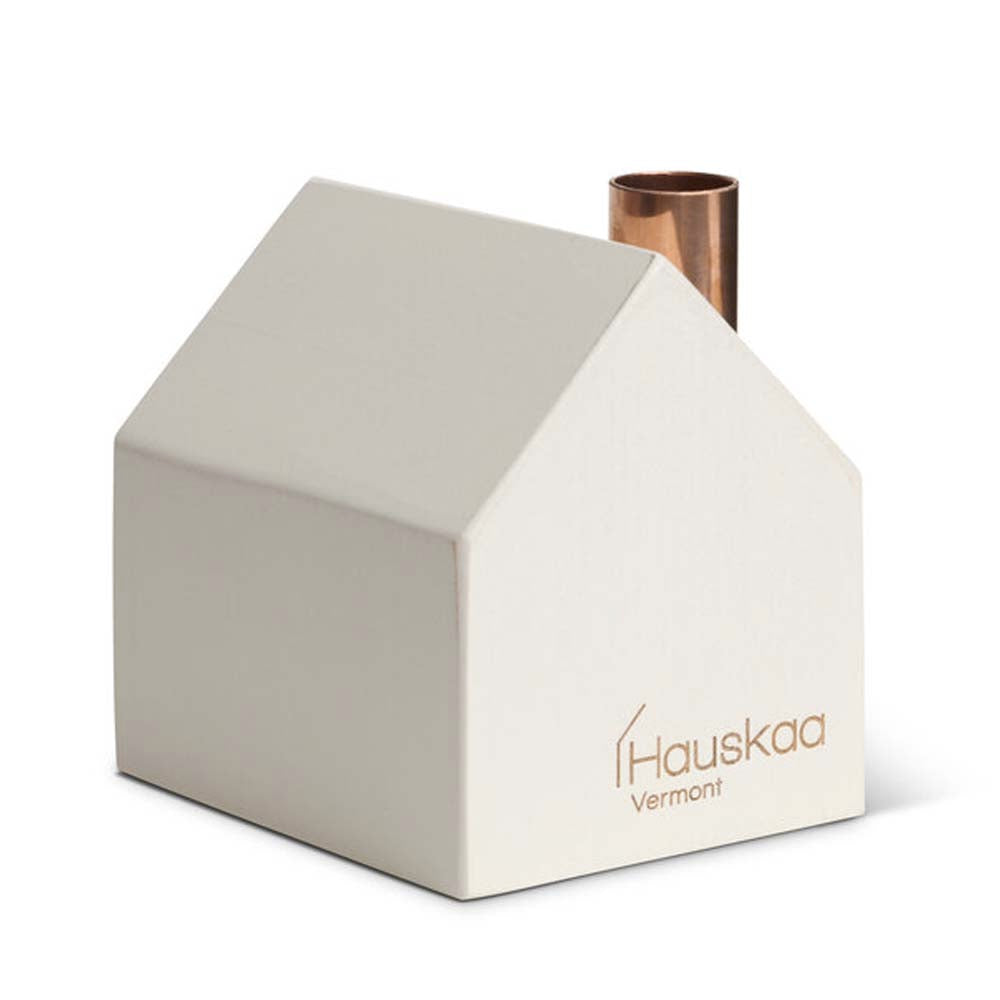 Vermont Colonial - White
$40.00 $60.00
This two-story house is inspired by classic colonials across Vermont. With a hint of contemporary design and a sleek copper chimney this is the perfect Vermont home accessory and heirloom. Use with or without tapered candle. 
Handmade in Vermont from sustainably harvested maple.

Details: 4"H x 3.25"W x 4"D Copper chimney .875" diameter will fit standard taper candle. Due to the upcycled and handmade nature of Hauskaa products, each is unique and will vary. Wipe with a damp cloth to clean.
All Sale Items Are Final Sale 

About Hauskaa

Hauskaa Design, from Vermont's Northeast Kingdom, lets you bring home the fun places you love. Classic, vintage shapes are infused with Nordic-inspired design. Multi-purpose in nature, Hauskaa are both iconic decorative items and also candle holders. Everything is 100% American made with 100% American materials. And Hauskaa is the Finnish word for Fun. How great is that? :-) 

x