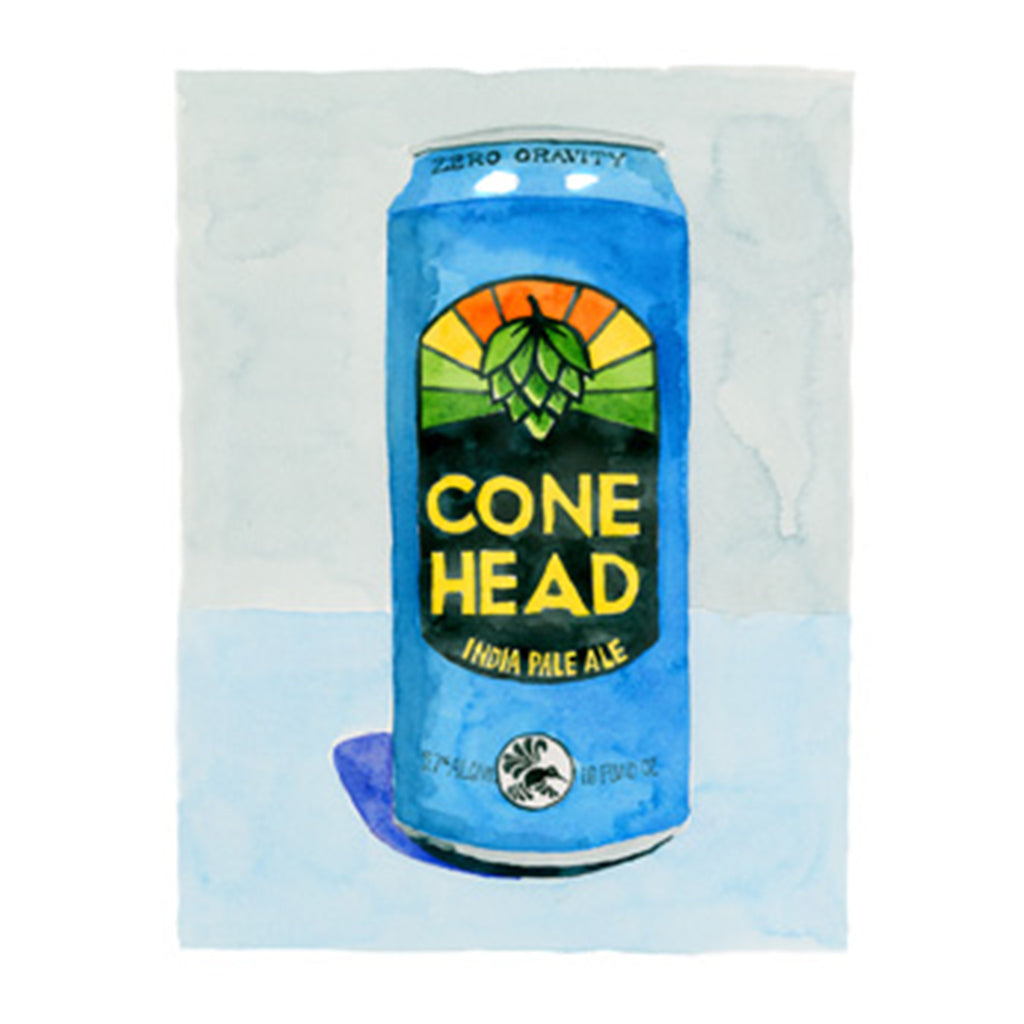 Conehead Greeting Card
$5.00
For the Conehead lover in your life. An iconic card celebrating some of the best beer of Vermont!
Details: This greeting card is printed from artist Lydia Ode's original watercolor painting. One from her series of Vermont brews.

3.5" wide by 5" high. Card is blank on inside with artist information on back. Includes one matching white baronial envelop and encased in a compostable protective sleeve. Printed in Vermont. 
About the Artist:
Lydia Ode grew up in Burlington, Vermont and lives there now with her husband and two children. She studied at the Rhode Island School of Design and graduated from  Middlebury College with a degree in History of Art and Architecture. 
After college she worked in fashion marketing and spent time in San Francisco. She is now happy to be back in Vermont and painting as much as she can!
x