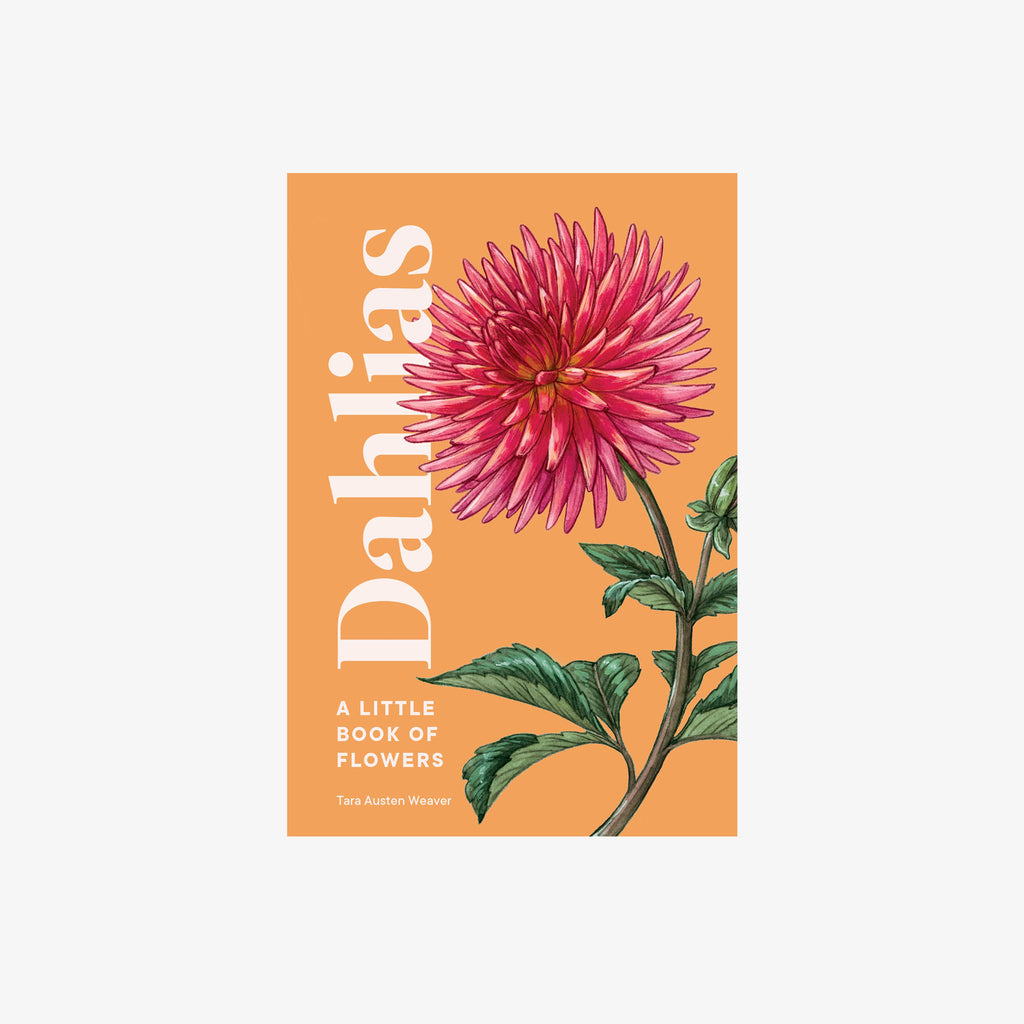 Dahlias: A Little Book of Flowers
$14.95
Dahlias are the showboats of the flower world—colorful, flamboyant, and spectacular. They're also one of the most satisfying flowers to grow, with a long season, plentiful blooms, and adaptable to most climates with proper care.
This charming little hardcover book includes 60+ full-color botanical illustrations, basic botany and history, everything you need to know to grow gorgeous blooms in the garden, as well as dividing tubers to propagate more flowers, tips for creating beautiful arrangements and preserving flowers, quotes, lore, and notable gardens and growers. Like a bouquet of dahlias, this book is an affordable little luxury for gardeners and flower lovers --the perfect hostess gift or mother's day present. Perfect for flower fans, this little love letter to the dahlia is bursting with tips, tricks and facts.

Details: 4.66" x 0.65" x 7.01". Hardcover 144 pages.
About The Author
Tara Austen Weaver is a freelance writer, editor, and author of 
The Butcher & The Vegetarian
 and 
Orchard House: How a Neglected Garden Taught One Family to Grow
. Tara's food blog, 
Tea & Cookies
, established in 2006, was selected as one of the top 50 food sites in the world by both the 
Times of London
 and 
The Independent
 and has been featured on The Food Network, Saveur, Oprah.com, Apartment Therapy, The Kitchn, Reddit, and Bonappetit.com. She is a trained Master Gardener, Permaculture Designer, and Master Composter/Soil Builder.

Emily Poole is a freelance illustrator, born and raised in the mountain town of Jackson Hole, Wyoming. She graduated from Rhode Island School of Design with a BFA in Illustration and is currently located in Eugene, Oregon. She has created work for the Teton Raptor Center, World Wildlife Fund Guyana, and the National Museum of Wildlife Art.
x