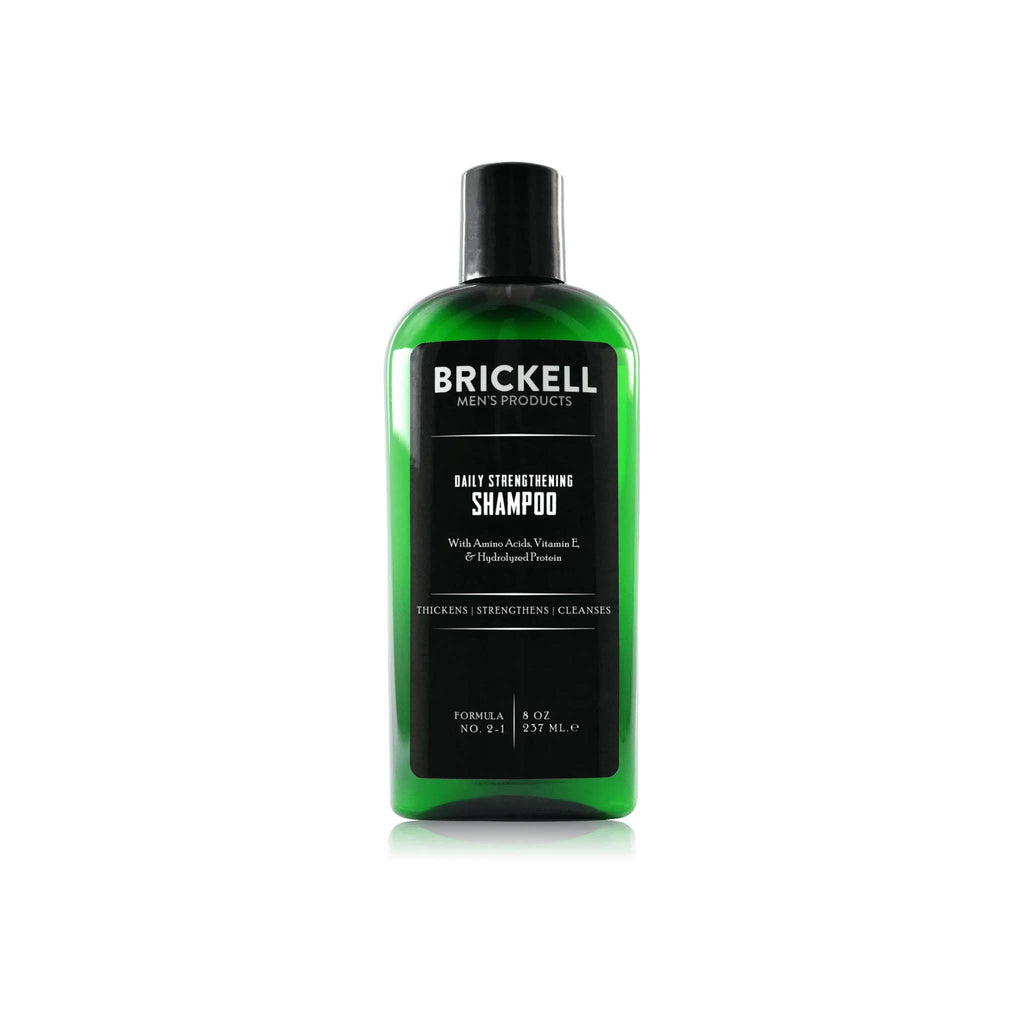 Brickell Strengthening Shampoo for Men
$20.00
The best shampoo for volumizing, strengthening and stimulating healthy hair growth. Deeply cleanses hair and reduces scalp irritation & flakiness. Promotes hair growth and increases hair strand thickness, creating a volumizing effect. 
How It Works: Hydrolyzed Wheat Protein increases the thickness of each hair strand & strengthens the underlying hair structure.Amino Acids restore hair shine and increase follicle volume.Vitamin E stimulates the scalp and hair follicles for hair growth and hair loss minimization. Peppermint & Tea Tree oil relieve scalp irritation and destroy skin flakes.
Details:
8 oz. T
he 8 oz bottle will last approximately 45 days. 
Zero irritating chemicals. 97% natural, 83% organic. Refreshing & invigorating mint scent.
About Brickell: After doing research on popular skin care, shaving and grooming products, founding partners Josh and Matt discovered they were mostly filled with toxic, synthetic chemicals. They knew that with today's technology, that all natural and organic skincare products could be more powerful than these synthetic products. Founded in 2014 and based in Portland Maine all products are natural and certified organic and made in the USA.
x