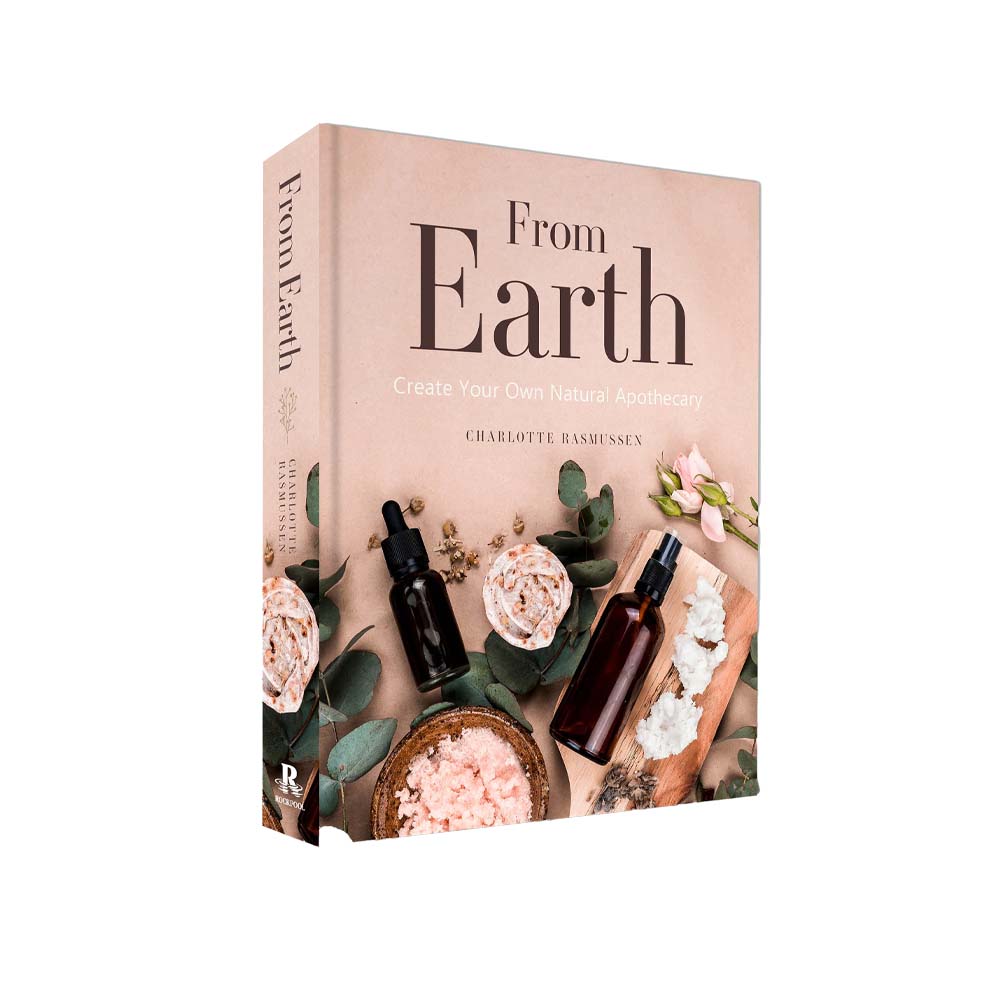 From Earth: Create Your Own Natural Apothecary
$22.95
Here is the perfect guide for anyone wanting to find a more holistic way of life.  Create your own natural apothecary using readily available ingredients with the easy, step-by-step instructions and straightforward advice in From Earth. Discover expert knowledge tailored to your lifestyle, whether you need moisturizer for dry skin or a decongestant for your child. And become confident combining herbs and oils and be inspired to create your own essential oil blends to infuse your home with the perfect ambience.

From Earth is about taking the natural resources provided by our planet and using them to improve your life. You will be able to connect with your environment and body, restoring your health and wellbeing with a variety of homemade, naturally sourced recipes.
Details:
7.2 x 1 x 9 inches
. Hardcover. 208 pages.
About the Author

When Charlotte Rasmussen came to Australia she found it difficult to find natural, organic skincare products and remedies similar to those she had used in her upbringing in Scandinavia.

Her aim is to re-educate others about skincare and haircare, and shed more light on natural remedies. It has been one of her biggest passions to create natural products for herself and her family, and to share them with others.
There is very little information on the market of our overall use of products made with natural ingredients and why they are so much better for well-being.

From humble beginnings in her kitchen in 2017 where From Earth has grown into a large business that ships products across Australia and overseas.
x