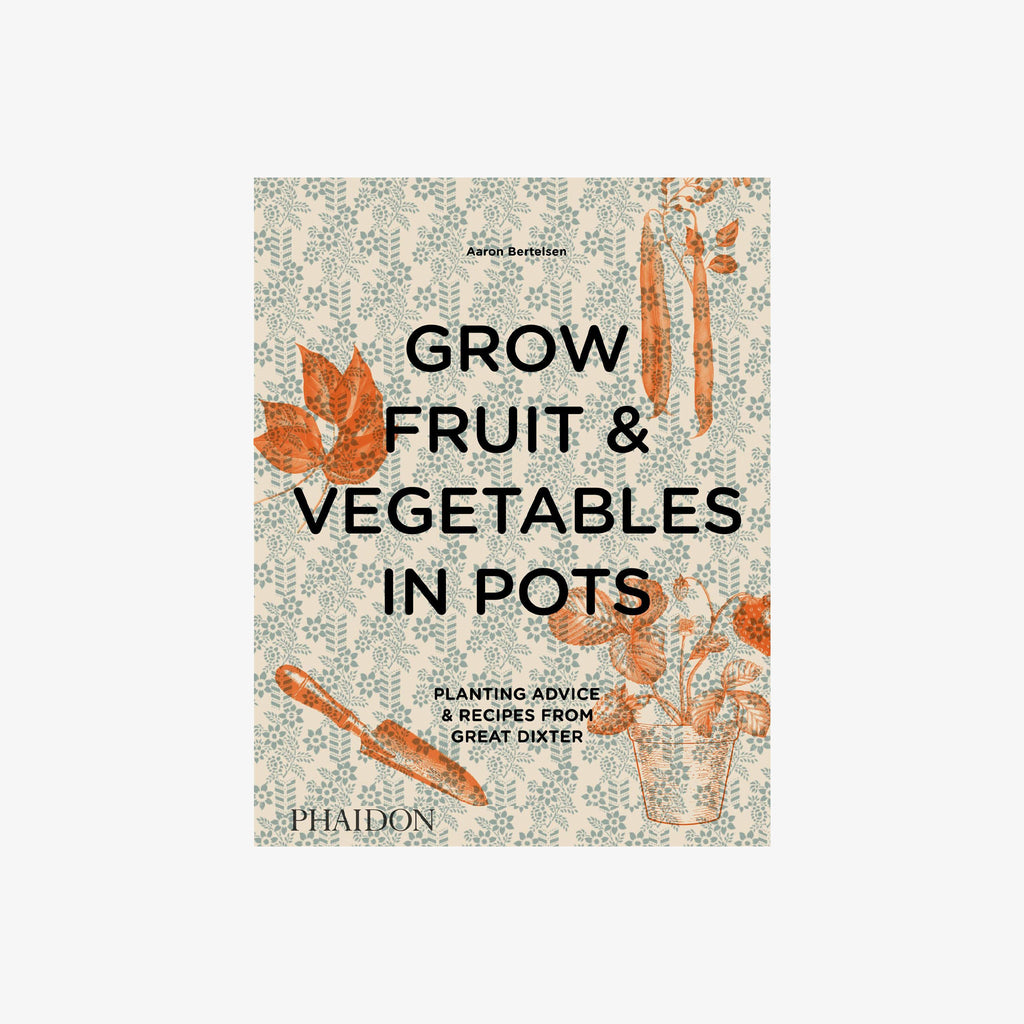 Grow Fruit & Vegetables in Pots
$33.75 $45.00
Beautifully illustrated, Grow Fruit & Vegetables in Pots provides clear, practical information on growing fruit and vegetables in containers, whether that be a window box or a terracotta pot on a balcony.
Aaron Bertelsen of the acclaimed English garden at Great Dixter will guide you through what to grow, which pots to use, give personal tips on varieties to choose, and advice on cultivation and care. Featuring more than 50 delicious recipes, Bertelsen shows that lack of space is no barrier to growing what you want to eat, and proves that harvesting and cooking food you have grown yourself is a total pleasure, with dishes that showcase a few perfectly chosen - and personally grown - ingredients.
Details: 8.45 x 1.15 x 10.9 Hardcover 240 pages.

About The Author

Originally from New Zealand and trained at Kew Gardens in London, Aaron Bertelsen joined Great Dixter in 1996 as a student and has worked there as the vegetable gardener and cook ever since.
x