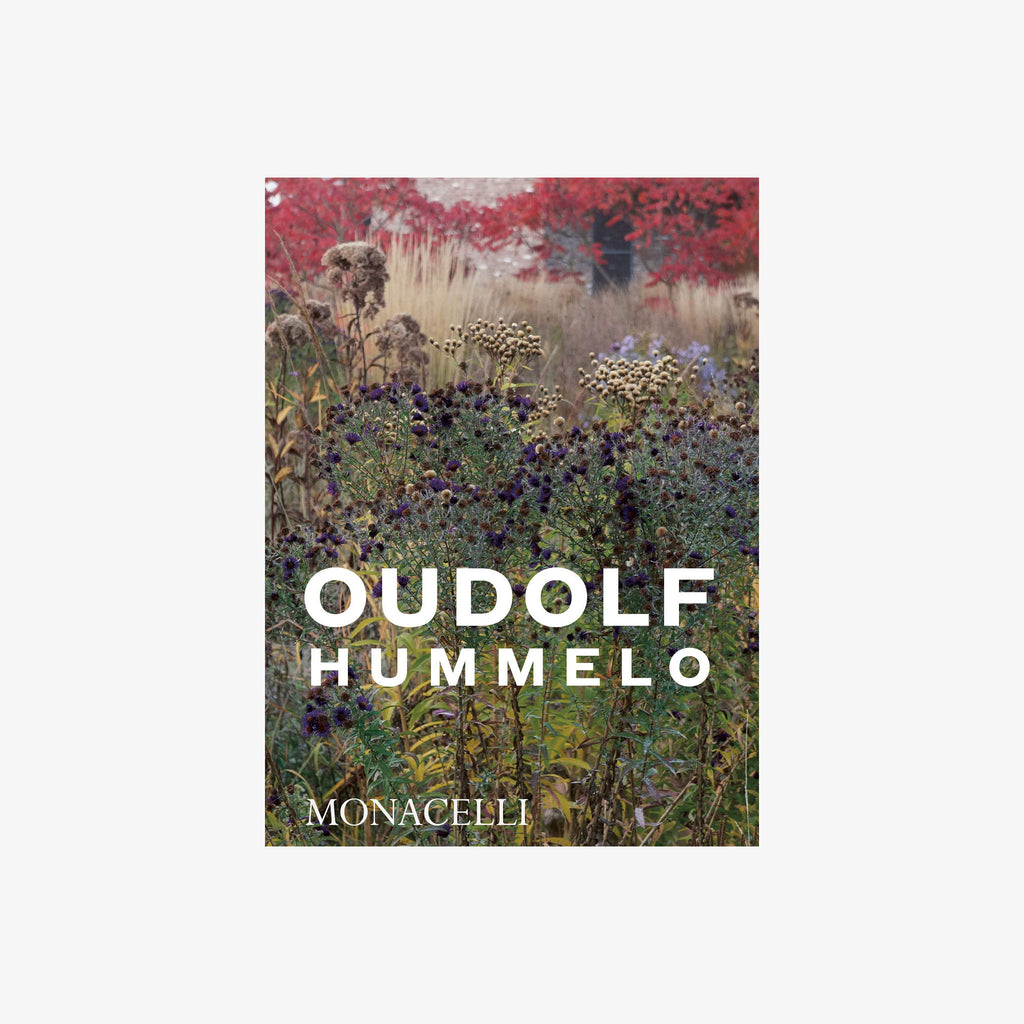 Hummelo: A Journey Through a Plantsman's Life
$40.00
An intimate look at the personal garden of the Dutch landscape designer renowned for his plantings at the High Line in New York City, and Lurie Garden at Chicago's Millennium Park.
Hummelo - near the village of the same name in Gelderland in the eastern Netherlands - is visited by thousands of gardeners seeking inspiration each year. It is Piet Oudolf's home, his personal garden laboratory, a former nursery run by his wife Anja, and the place where he first tested new designs and created the new varieties of perennials that are now widely available.
Oudolf has long been at the forefront of the Dutch Wave and New Perennial Style movements in garden design, which have ecological considerations at their base. His work stresses a deep knowledge of plants, eschewing short-lived annuals in favor of perennials that can be appreciated for both structure and blooms in every season. He is credited for leading the way to today's focus on sustainability in garden design.
Details: 6.85 x 1.55 x 9.2. Hardcover 416 pages.

About The Author

Piet Oudolf is an influential Dutch garden and landscape designer at the forefront of the New Perennial movement and the author of numerous books on gardening and landscape design. He has constructed dozens of residential, commercial and institutional gardens and his projects can be found throughout The Netherlands, England, Ireland, Germany, Sweden and the U.S.―including the celebrated High Line and Battery Park in New York City, Lurie Garden at Millennium Park in Chicago, and temporary installations for the Venice Biennale and the Serpentine Gallery pavilion. He is the recipient of the Gold Medal and title of Best in Show at the Chelsea Flower Show (2000), the Gold Veitch Memorial Medal from the Royal Horticultural Society (2002) and the Award of Distinction from the Association of Professional Landscape Designers in 2010. He was awarded the highest cultural honor in The Netherlands, the Prince Bernhard Culture prize, in 2013.

Noel Kingsbury is an internationally acclaimed garden writer and the author of more than 20 books (including several with Oudolf), as well as a teacher, lecturer, and garden designer. He is a regular contributor to The Daily Telegraph, The Guardian, The Garden, and Hortus, among other publications.
x