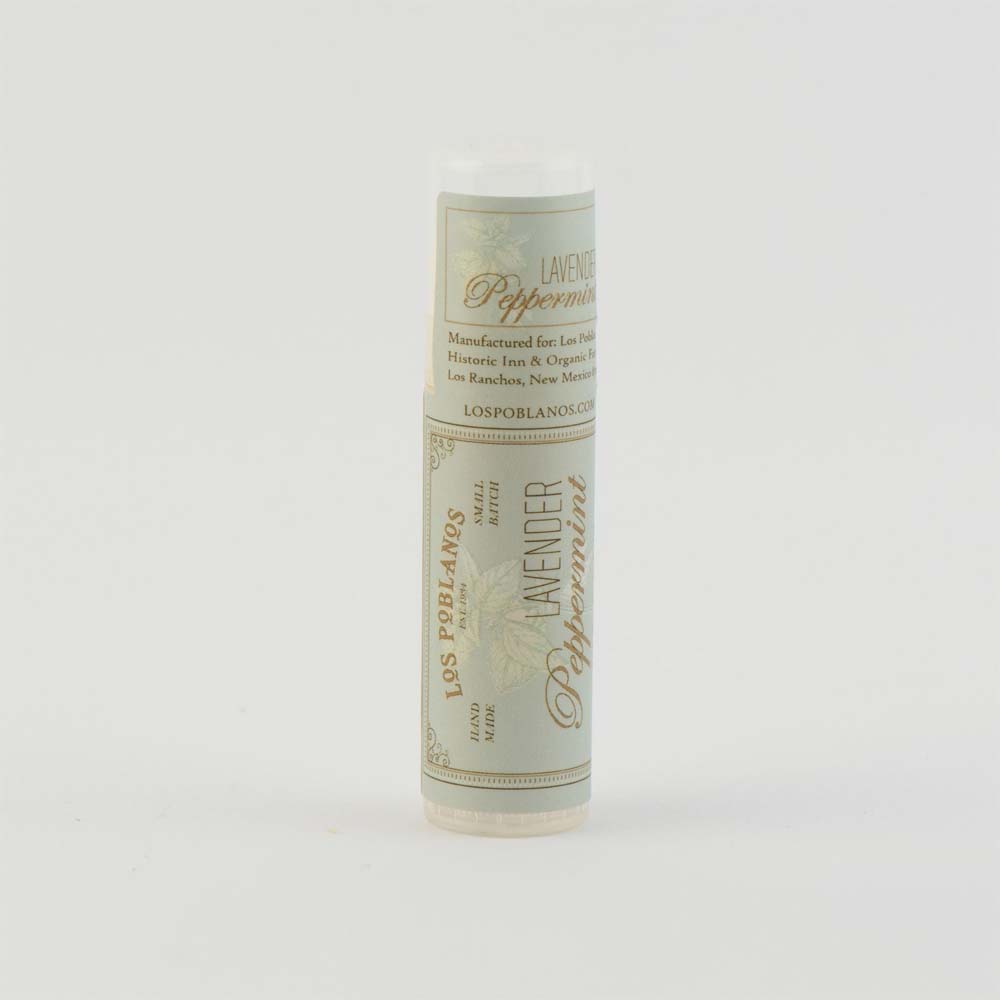 Los Poblanos Lavender Peppermint Lip Balm
$8.00
Two flavors from the Los Poblanos farm combine to create their Lavender Peppermint Lip Balm. With an all-natural base made from avocado oil, beeswax and shea butter, this lip balm is perfect for healing lips that have been exposed to sun and wind… two elements we're used to battling in the New Mexican high desert. Use daily to soothe and protect lips.
Expert tip: Not only is this product great for your lips, but it also works wonderfully as an aromatherapy stick. Apply to temples, back of neck and behind ears to help ease headaches and melt away stress throughout the day.
Details: 0.28 oz twist tube. Made with all-natural ingredients including essential oil from certified organic Grosso Lavender, grown and distilled on the Los Poblanos farm. Proudly made in New Mexico. Tested on farmers, not animals. 
x