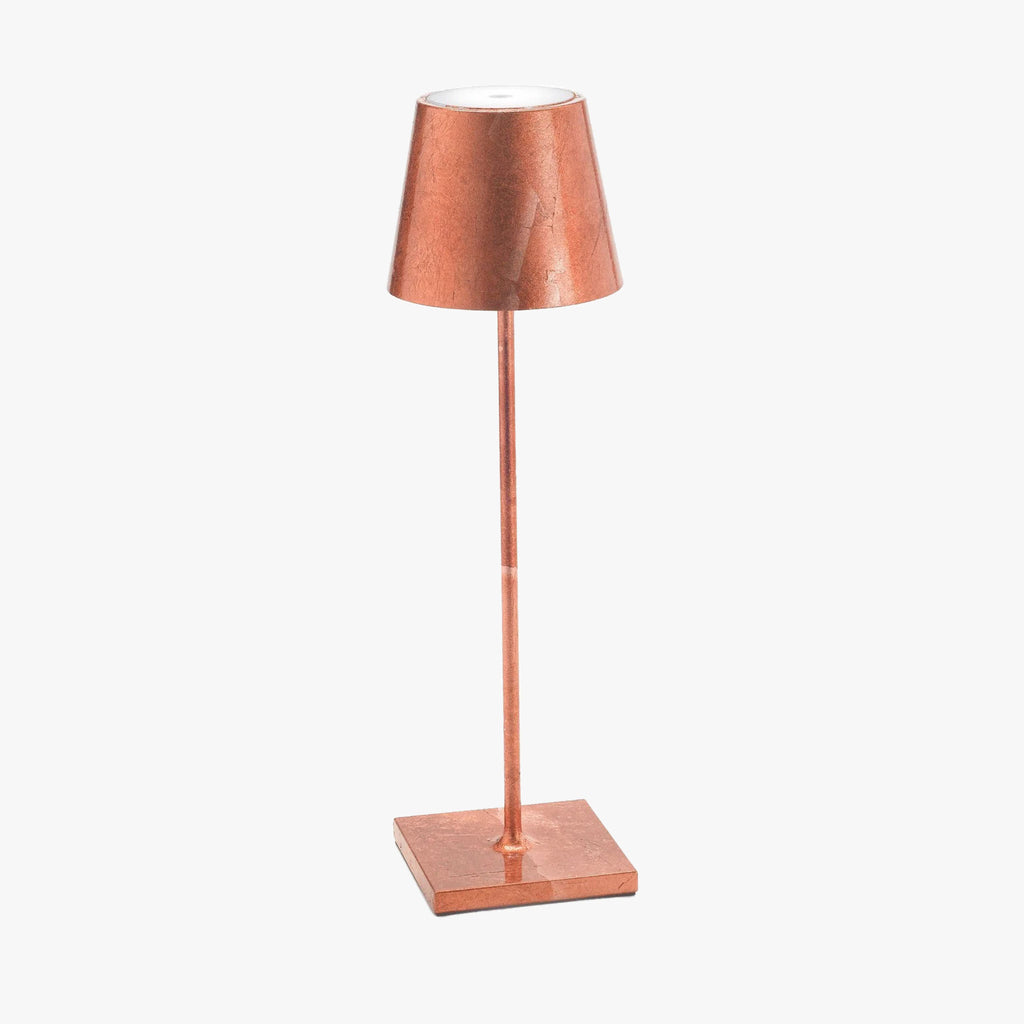 Poldina Pro Table Lamp in Copper Leaf
$169.00
The loveliest little light. Ready to cast its nighttime glow. Warm up a table inside or out. Designed by Zafferano featuring an induction charging base. Made of painted diecast aluminum - suitable for indoor or outdoor use.
A tunable knob adjusts the brightness and color temperature, ideally serving situations like a table for two or in multiples around a patio seating area.
Details: Touch on/off dimmable LED table lamp. Contact induction charging base with USB included. LED light with polycarbonate diffuser. 9+ hours cordless illumination. Indoor/outdoor use (powder-coated finishes). Rechargeable battery. 1-year warranty.
Specifications: 4.3" sq. base x 15" height. Switchable white 2700/3000K LED/CRI>80/100-240 volt/2.2w. Die-cast aluminum body. Powder-coated or metal-leaf finish. Weight 3 lbs.
To recharge your Poldina Pro table lamp, plug the provided charging base into an outlet and place the lamp on the base. The translucent top will glow red while charging and turn green once the charging cycle is complete. A full charge takes around 6 hours. The fully charged lamp may remain on the charging cradle without damaging the battery.
About Zafferano: Zafferano America creates a range of decorative, technical, and rechargeable lighting using the beauty of form, color and glass. The company draws upon Federico de Majo's 30-plus years of experience creating lamps for a discerning clientele. The company is based in Italy, with inspiration drawn from the lagoons of Venice echoing in each design.
x