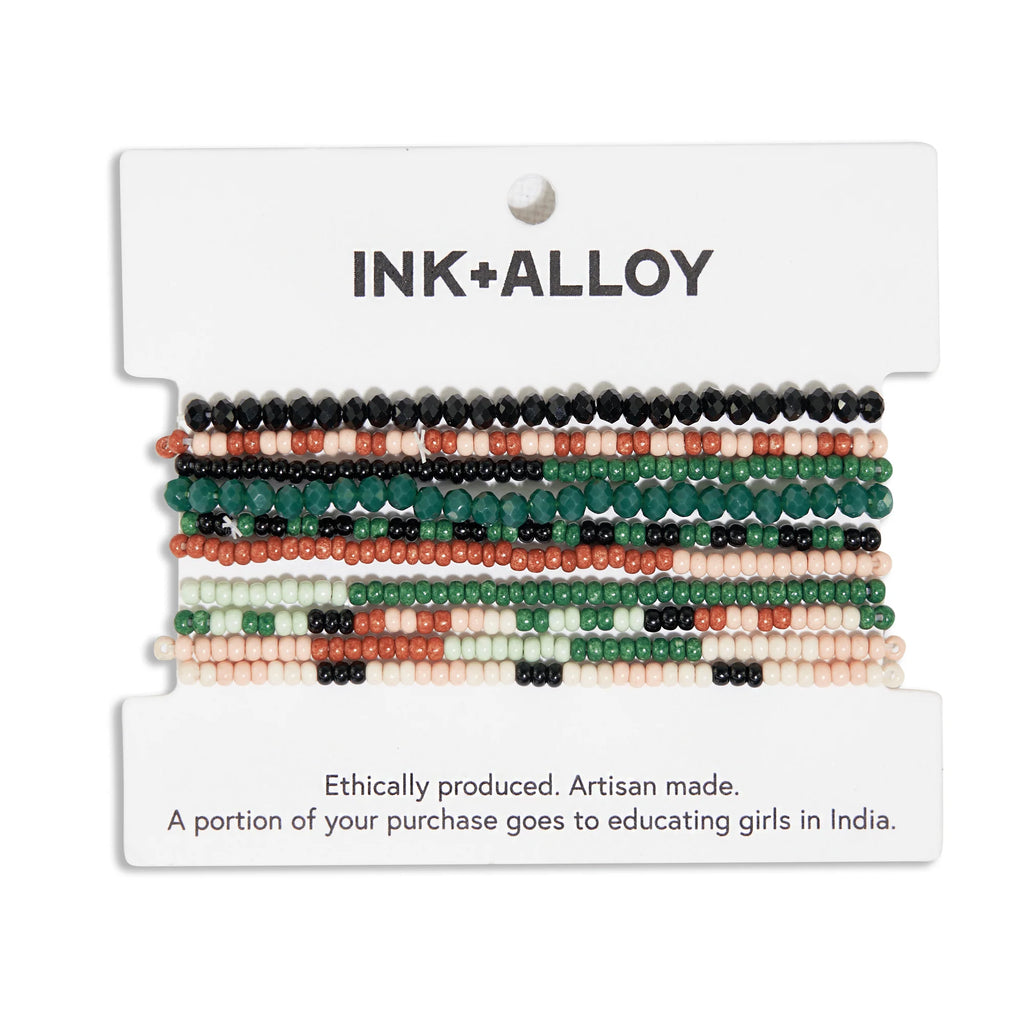 Mixed Stripe 10 Strand Bracelets - Desert
$30.00
Take the guesswork out of the layered look with the Ink + Alloy 10-strand Sage bracelet packs . Each ideally curated stacks that look great when worn all together and also separated for a minimal aesthetic.
Details: 6.75" Interior x .13" W per strand. 10 strands. Glass Seed Beads on elastic. Hypoallergenic.
INK + ALLOY is a female-founded accessory brand with a mission to empower women through everyday modern bohemian pieces that make a bold statement. The brand's accessories are handcrafted by a team of women in both INK + ALLOY's Atlanta studio and throughout India.
x