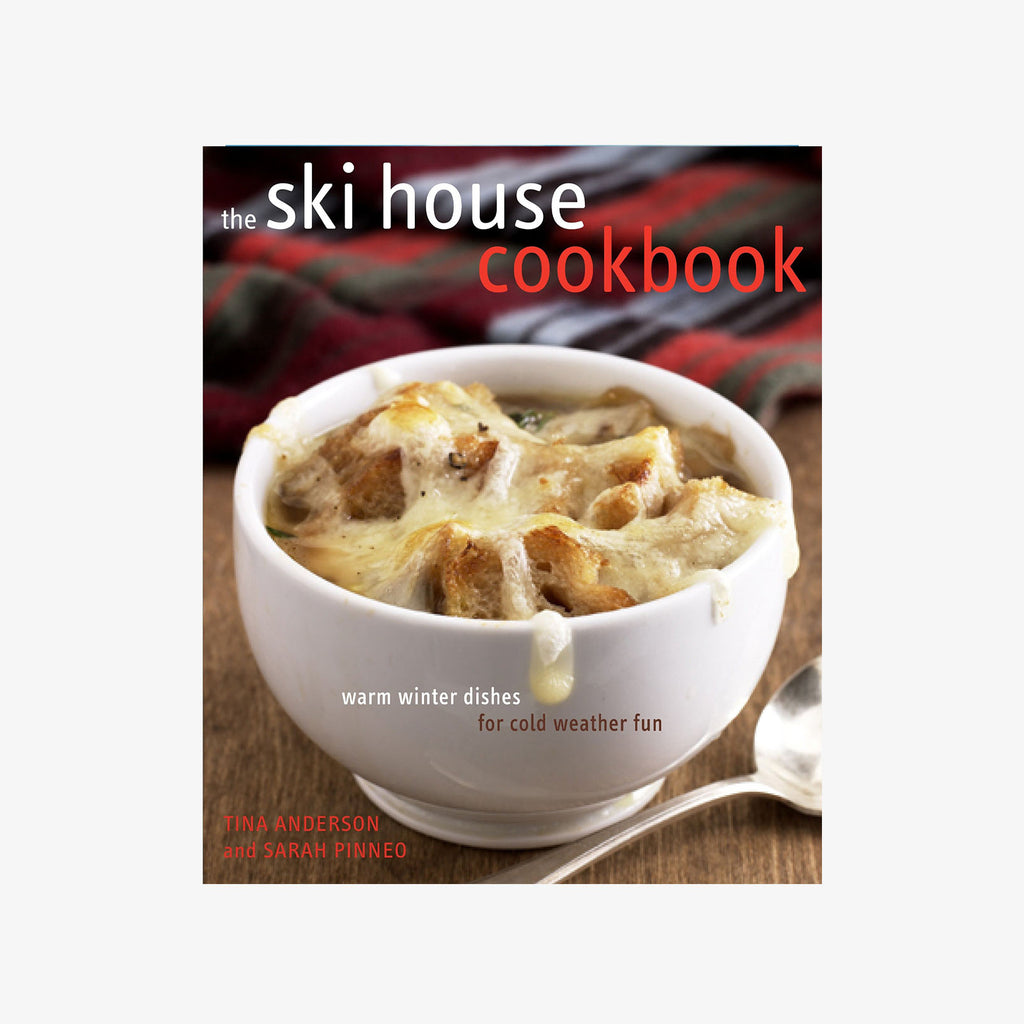 The Ski House Cookbook
$30.00
What could be better than standing on top of a mountain, snow sparkling, the slopes calling? Not much, except perhaps skiing down to a warm, home-cooked meal that comes together effortlessly. The Ski House Cookbook makes it all possible with 125 recipes that will keep you on the slopes or winding down with friends afterward, not stuck at the stove. Here are easy and delicious meals designed with minimum prep times for often limited home-away-from-home kitchens, from quick-cooking roasts, sautés, and other fast meals to slow-cooker dishes and recipes that can be made in advance and frozen. And, to get you in the right frame of mind, each recipe is coded with a difficulty rating that corresponds to the familiar green dots, blue squares, and black diamonds of the slopes. Start the day with 'Twas the Night Before French Toast (assembled in advance and baked in the morning) to keep you going until lunchtime, when a Colorado Cubano (made in a flash from readily available deli meats) will refuel you for the afternoon.
An entire chapter of après-ski snacks, including Green Mountain Fondue and Spicy Roasted Chickpeas, helps tide you over until dinner, which includes tempting options such as Roasted Pork Loin with Cherry Balsamic Pan Sauce, Mogul Beef Chili, and Roasted Brussels Sprouts with Bacon. Hearty soups and pastas and indulgent desserts round out this collection of recipes that will warm you up from the inside out.In addition to the irresistible recipes, The Ski House Cookbook offers practical information on cooking at high altitudes, a section on getting the most out of your slow cooker, and 50 beautiful full-color photographs of the great dishes and snowy landscapes that skiers love. So whether you're hitting the slopes or just dreaming of days in the lodge, a double diamond pro or struggling down the bunny hill for the first time, here is your go-to guide to making easy, satisfying, and comforting winter meals.

Details: 9.3 x 7.86 x 0.67 inches. Hardcover. 192 pages. 
About the Author
Tina Anderson, photo director of Family Circle, honed her cooking skills as a participant in food contests such as the Pillsbury Bake-Off. She lives in New York City and enjoys skiing Double-jack at Breckenridge, in Colorado. Sarah Pinneo, a former director at Deutsche Bank Securities, is a mother of two who divides her time between New York City and Ludlow, Vermont. Her favorite ski run is Bittersweet, in Killington, Vermont.
x