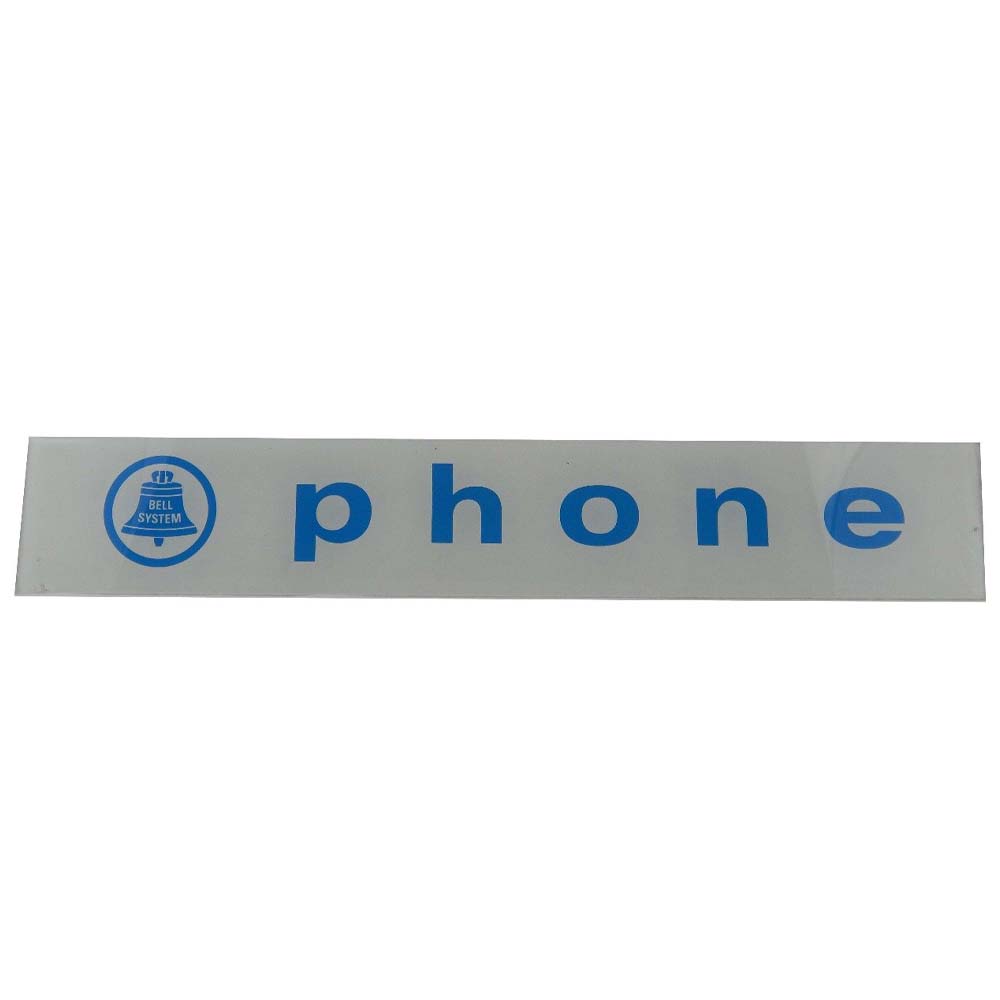 Vintage Glass Bell System Telephone Sign
$125.00
This original vintage glass telephone sign is from the country store in Wallingford, Vermont. Some scuffs and wear from time and use don't take away from this fun, statement, piece. Great for an office, game space or kids room.
Details: 25.5" L  x  0.5" D  x  4.25" H
Material: Glass
Note: We always aim to source highest quality vintage items. But given time and prior use vintage items can have imperfections or irregularities. We believe this adds to the character and appeal of these pieces.
x