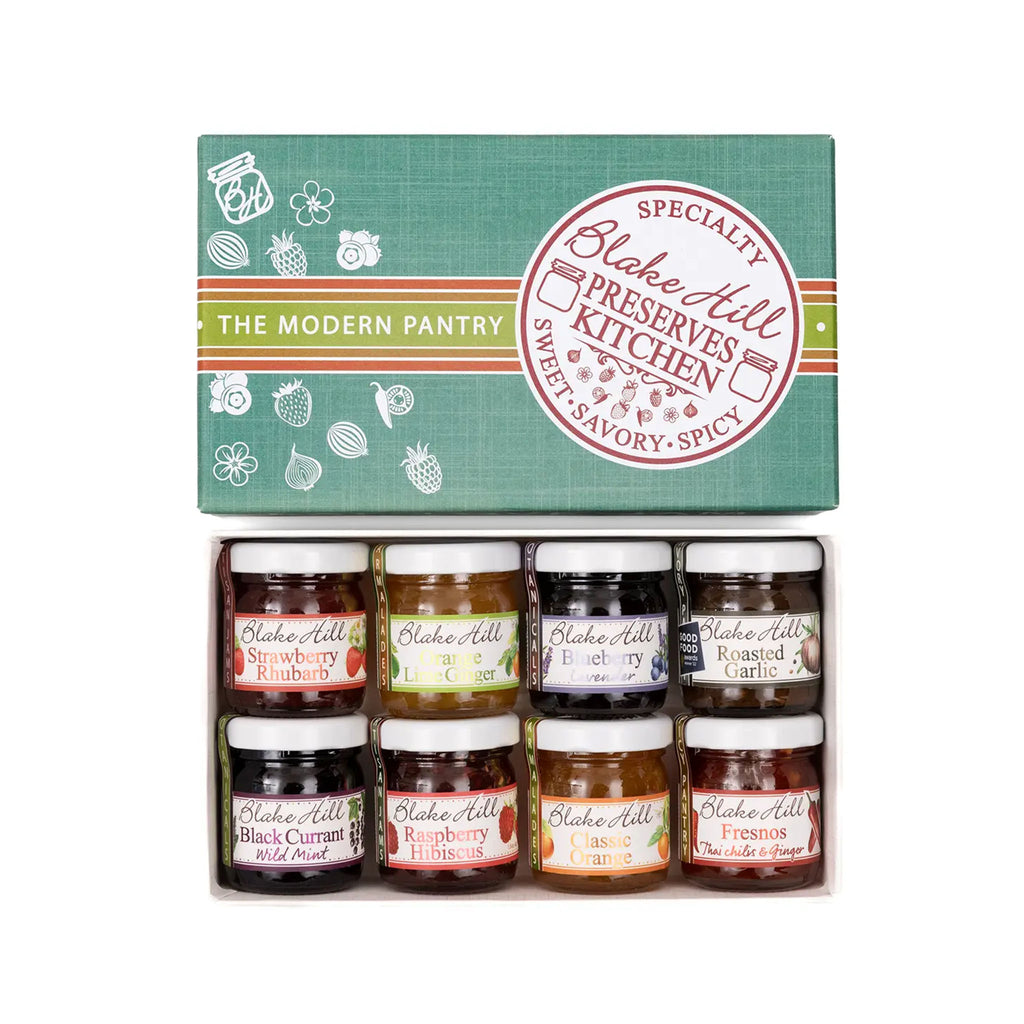 Blake Hill Jam Sampler Gift Box
$26.00
The Classic gift box sampler is a great way to sample the Blake Hill range of preserves. AND it makes the ultimate hostess gift! The sampler features 8 mini (1.5oz jars) packaged in a custom gift box. Exact jar varieties may vary however the gorgeous gift box will include a selection of our customers favorite sweet, savory and spicy preserves and marmalades to provide the perfect Blake Hill sampler gift for family and friends. 

Details: 4.3"W x 7.8"L x 2"D. Shelf life: 12–24 months. Non-GMO. Gluten Free. Kosher. Vegan. Dairy Free. Nut Free. No added sugar.  Made in Vermont.
About Blake Hill: Blake Hill is a 1800s farming property nestled in the mountains surrounding the tiny village of Grafton Vermont, population 600, and voted one of New England's prettiest towns. One late summer day in 2009, a friend snuck a jar of their homemade Wild Blackberry and Apple jam to Grafton's Village Store and won their first order. Quickly selling out, they replenished their stock, and Blake Hill Preserves was born! Their team of talented preserve makers still make everything by hand focusing on only the finest ingredients and still farm and forage select ingredients at Blake Hill Farm for a taste of home. 
x