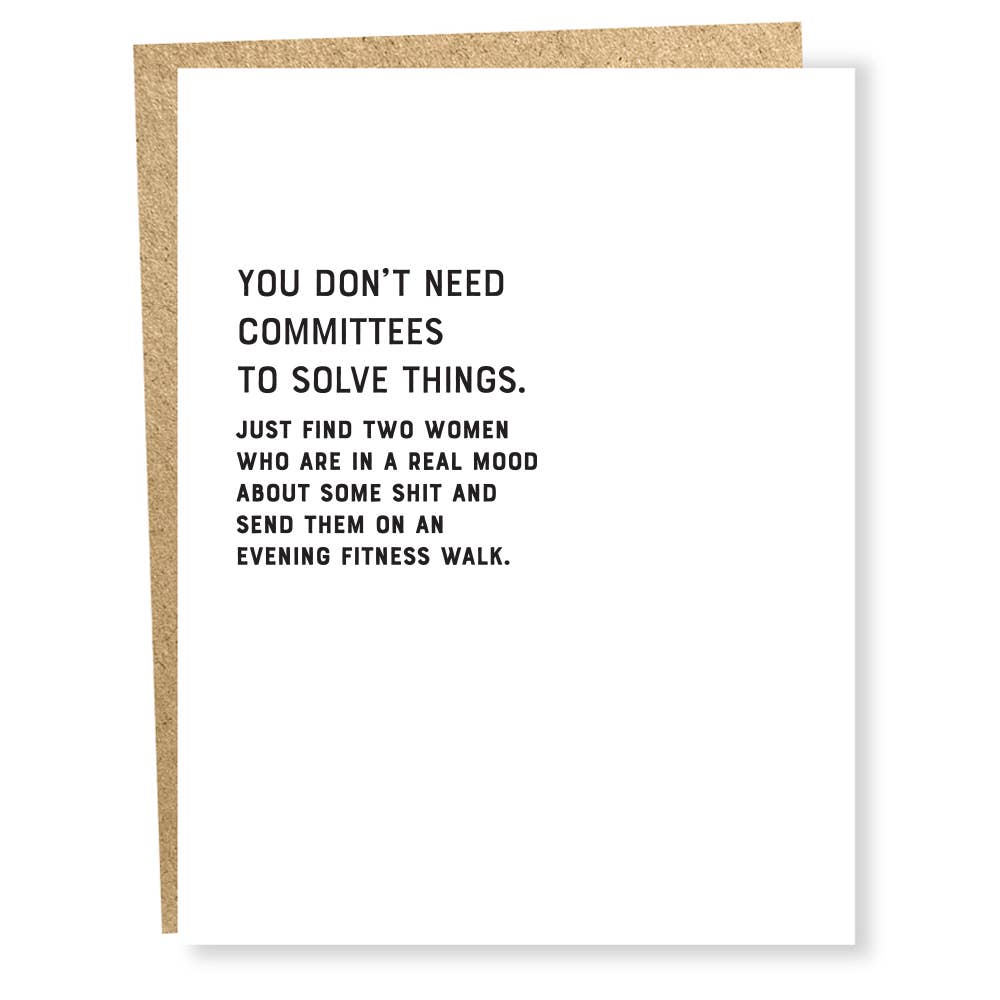 Committees Greeting Card
$6.00
Let's not take things too seriously. Just funny cards for funny people and their funny friends and family.  

This one: "You don't need committees to solve things. Just find two women who are in a real mood about some shit and send them on an evening fitness walk."
Details: 5.5" x 4.25". Letterpress printed. Blank interior. White cotton paper with brown craft envelope.
About Sapling Press: Lisa Krowinski started this business while working as a graphic designer in Baltimore. After setting type for four hours in the home studio of a local printer, her fate was sealed. Over the years, Sapling Press has become a bigger and better version of itself, all thanks to a dedicated crew, amazing retailers, mad talented collaborators, and a long list of folks who support them at every turn. 
x