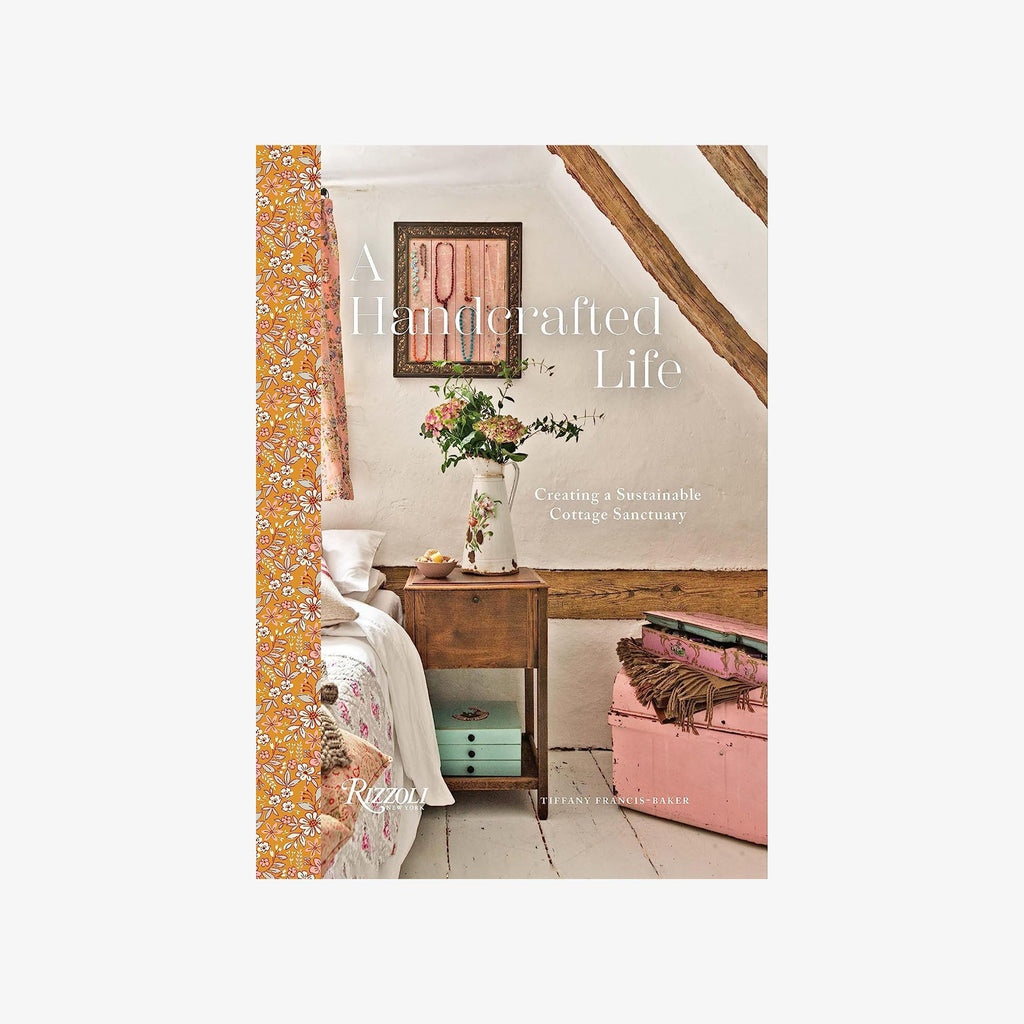 A Handcrafted Life: Creating a Sustainable Cottage Sanctuary
$29.95
The essential guide to living a more beautiful, purposeful, and fulfilling life inspired by the whimsical world of cottagecore, complete with flower pressing, foraging, needlework, spinning, crafting, and other fun and charming yet practical activities. From savoring the aroma of freshly baked bread and tending a beloved herb patch to enjoying sunlight filtering through hand-sewn curtains, cottagecore is a philosophy as well as an aesthetic that brings together many strands of a sustainable lifestyle: unplugging, slow living, embracing nature, learning new skills, growing food, and much more.

Each chapter explores different ways of embracing the cottagecore lifestyle, such as interacting with nature, eating seasonally, and getting creative. Inherently low-impact and green, cottagecore embraces reuse and recycling and celebrates an old-fashioned no-waste ethic. Other cottagecore books focus on the Instagrammable, but this book emphasizes the appeal of this lifestyle and a realistic approach to embracing it wholeheartedly.
Details:  6.93 x 0.94 x 9.55 inches. 176 pages.
About the Author 
Tiffany Francis-Baker
 is a writer, artist, and environmentalist from Hampshire, England. She writes for 
The Guardian, Harper's Bazaar
, and 
Countryfile

 
magazine and is the author of 
Food You Can Forage, The Concise Guide to Foraging, Bees and Beekeeping,

 
and 
British Goats.
Elin Manon
 is an award-winning illustrator from Wales now based in Cornwall. Her work is inspired by the natural world, folklore, and Welsh and Cornish folk traditions.
x