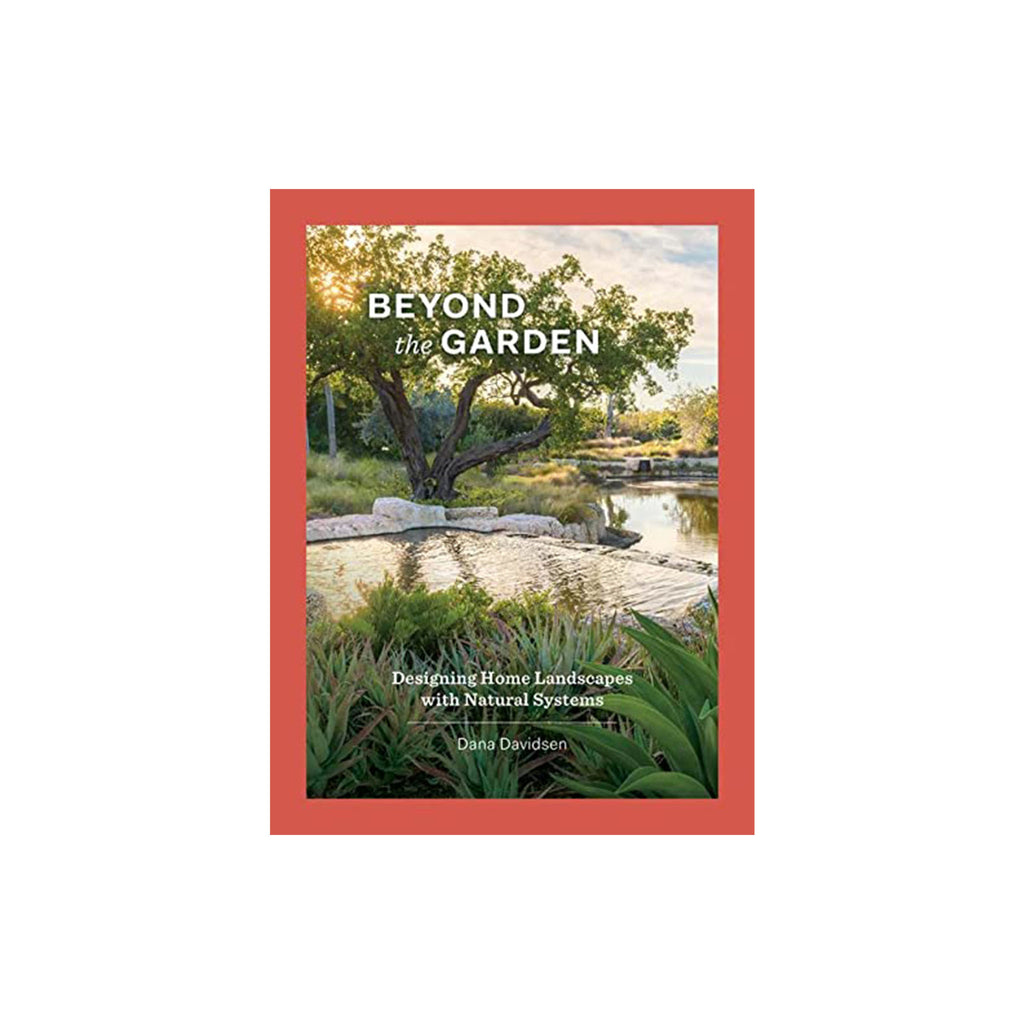 Beyond the Garden
$43.00
This ideal gift for gardeners features a photographic collection of beautiful, innovative, ecologically friendly gardens that will inspire and inform anyone with a green thumb, from backyard gardeners to accomplished landscape architects.
Through eighteen distinctive projects set across urban, suburban, and rural spaces, Beyond the Garden explores how thoughtful design and awareness of local ecology can make gardens both beautiful and sustainable. Featuring interviews with designers in the United States and the United Kingdom, this survey presents the stories and lessons behind inspirational garden projects, including stormwater conservation in the high desert of New Mexico, native woodlands restoration in coastal Maine, and land stewardship in England's Hampshire county, this comprehensive survey of eco-conscious garden designs offers guiding principles to make your landscape "greener" and will spark curiosity about the natural systems just outside your front door.
Details: 7.8 x 1 x 10.3 inches. Hardcover 256 pages.

About The Author

Dana Davidsen is a landscape designer and writer based in the San Francisco Bay Area. She is a senior designer at Surfacedesign Inc. and holds a master of landscape architecture degree from the University of California, Berkeley. She has written for a variety of publications on topics ranging from the environment to politics.
x