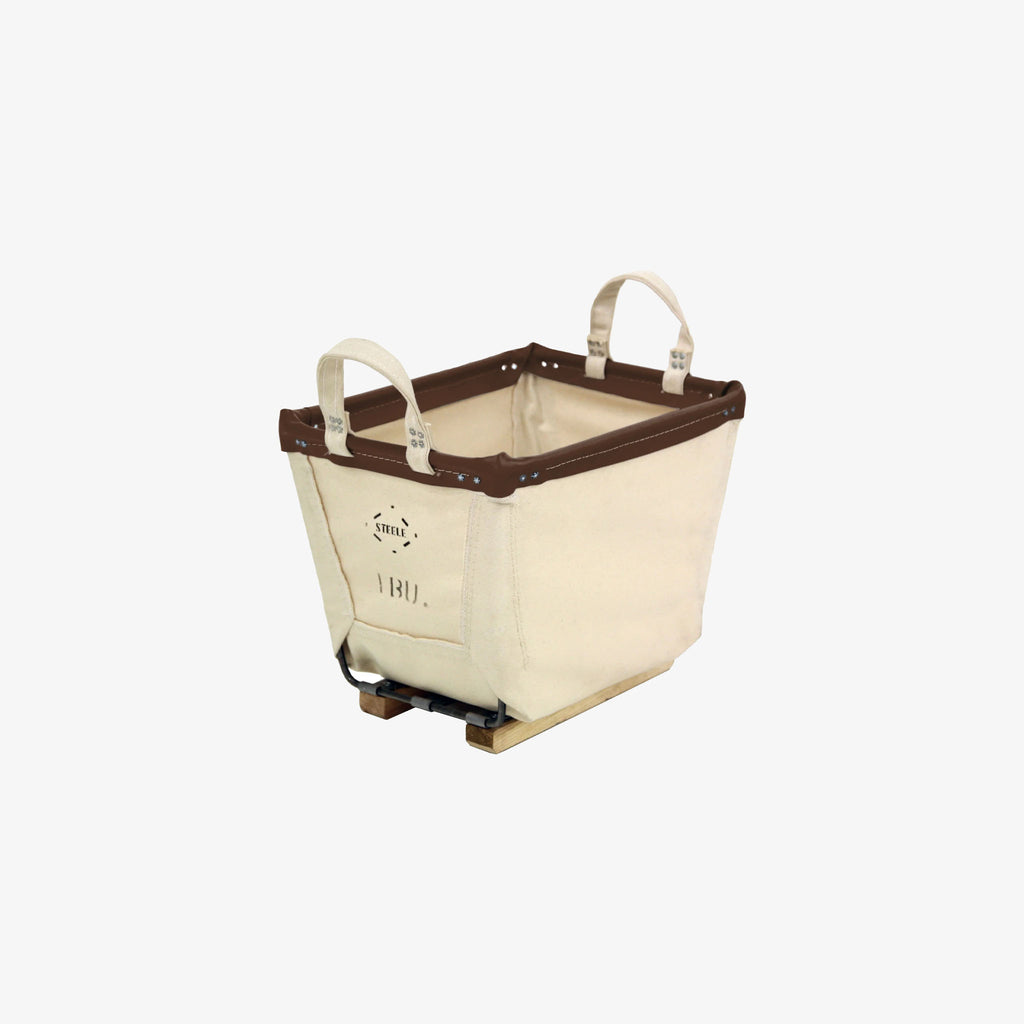 Steele Small Carry Basket
$128.00
Steele carry baskets are made with a sturdy steel frame that sits on two solid Northern Hardwood runners. Although manufactured with the same industrial qualities as their larger counterparts, these units remain light, durable and easily nest for storage. Laundry room? Playroom? Office? Yep!
Details: 17"L x 13"W x 13"H. Canvas with metal frame. Leather trim. Made in Massachusetts. Made to order. Please allow 2-3 weeks for production. 
About Steele: Founded in 1921, on Hamilton St. in Cambridge, Massachusetts, Steele Canvas Basket cut its teeth manufacturing specialty canvas products for the New England coal and textile trades. Steele's craftsmanship quickly earned it the reputation of providing dependable and durable wares, and soon industries all over the country began ringing up the little shop on Hamilton Street.
Fast forward over 100 years and you can still see many of the same manufacturing processes in their factory. Steele have since grown and added a variety of durable home wares to their product portfolio, but remains true to its roots. Although the shapes, sizes and materials ran the gamut, the consistency of quality never changed. 
x