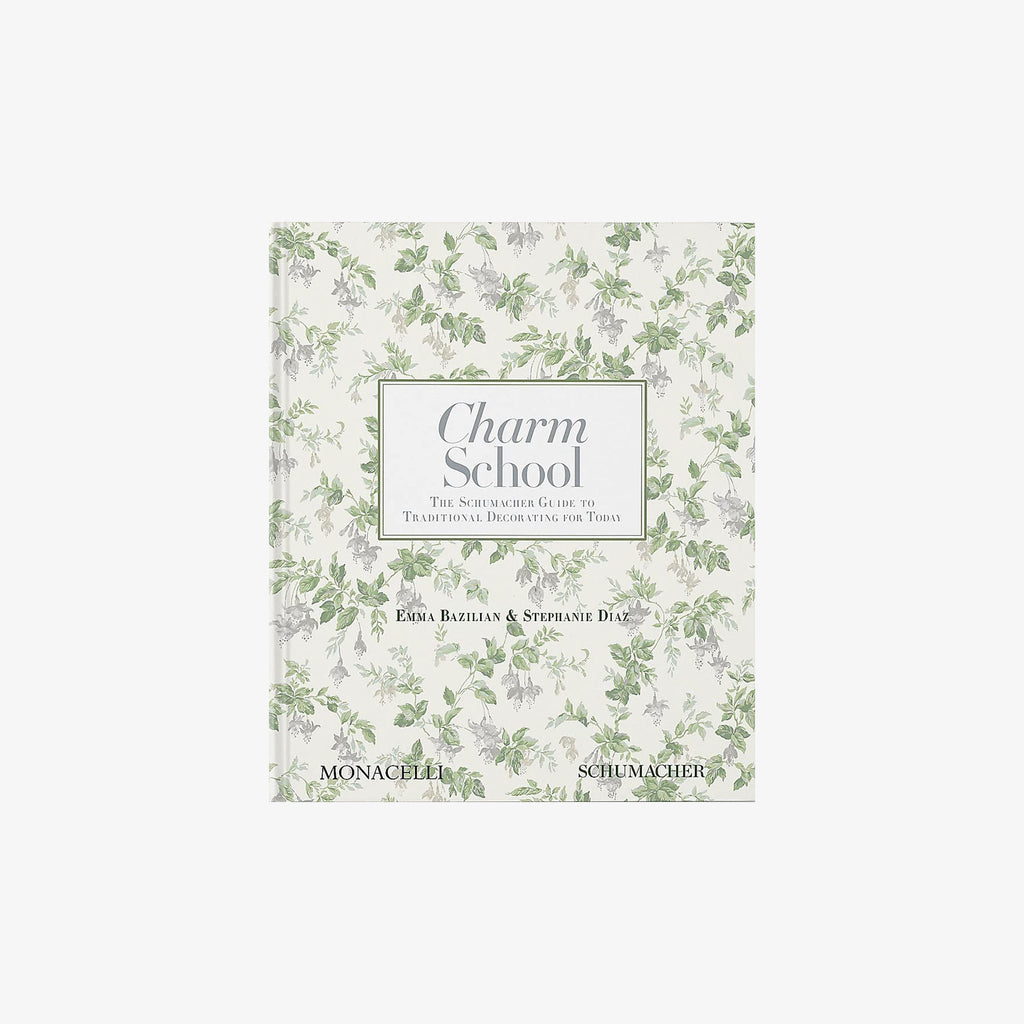 Charm School
$55.00
Chintz, wicker, ruffles, and skirts: Old-school decorating details are making a comeback in a fresh, new way thanks to a crop of designers putting their own unique spin on the classics. Join Schumacher, the legendary design company, for a tour of spaces that meld an appreciation for the past with an eye to the future. Incorporating many of Schumacher's iconic textiles and wallcoverings, luminary interior designers illustrate how to breathe new life into traditional design to create chic, modern, swoon-worthy rooms to inspire and emulate. From cozy canopied beds to cheeky needlepoint pillows, it's granny-chic for the next generation.
Charm School features rooms by contemporary icons of interior design, including Miles Redd, Celerie Kemble, and Mark D. Sikes, as well as storied decorators like Mario Buatta, Sister Parish, and Billy Baldwin.
Details: 8.6 x 1.15 x 10.5. Hardcover 252 pages.

About The Author

Emma Bazilian is a design writer, editor, and the content director at FREDERIC magazine and FSCO Media. A former editor at House Beautiful, she is an avid needlepointer and collector of vintage fabrics.
Stephanie Diaz is the art director of FREDERIC magazine and FSCO Media. Prior, she lead the visual team at Schumacher and served as an art editor at Architectural Digest. A lifelong New Yorker, she has art directed two design books: The Authentics and S Is for Style.
x