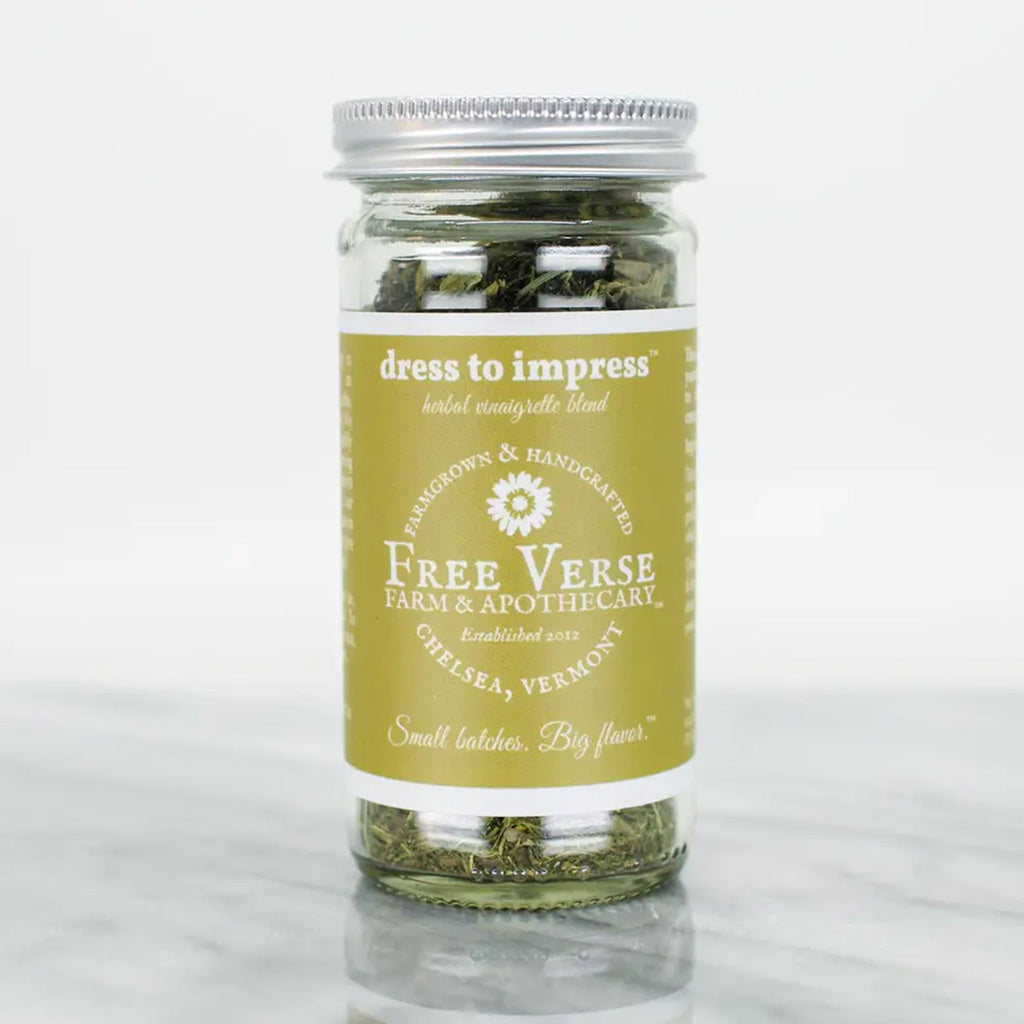 Free Verse Farm Dress To Impress
$8.00
A delicious herbal vinaigrette blend made with freshly-dried herbs from their farm, this addictive ingredient is sure to amp up your salad game. Perfect for adding pep to simple oil & vinegar salad dressings, potato salad, slaws, and more, this sweet, herbaceous, and well-rounded herbal blend is sure to spice up your life in a really, really good way.
Details:  Dimensions: 1.9"W x 4.5"H. Ingredients: Dried herbal vinaigrette blend includes Basil, Dill, Fennel, and Tarragon. Made in Vermont.
About Free Verse Farm: Free Verse Farm are a small farm & apothecary in the hills of Vermont offering farmgrown & handcrafted teas, culinary herbs, bulk herbs, herbal remedies, body care products, and CSA subscriptions. Their herbs are harvested by hand and freshly dried right on their farm. They dry herbs in traditional hanging bunches, as well as via farm-made herb dryer, taking the utmost care to preserve the essential constituents that give each herb its flavor, potency, and magic. They handcraft their preparations in small batches in their farmhouse apothecary, sourcing as many herbal ingredients as possible directly from their farm.
x