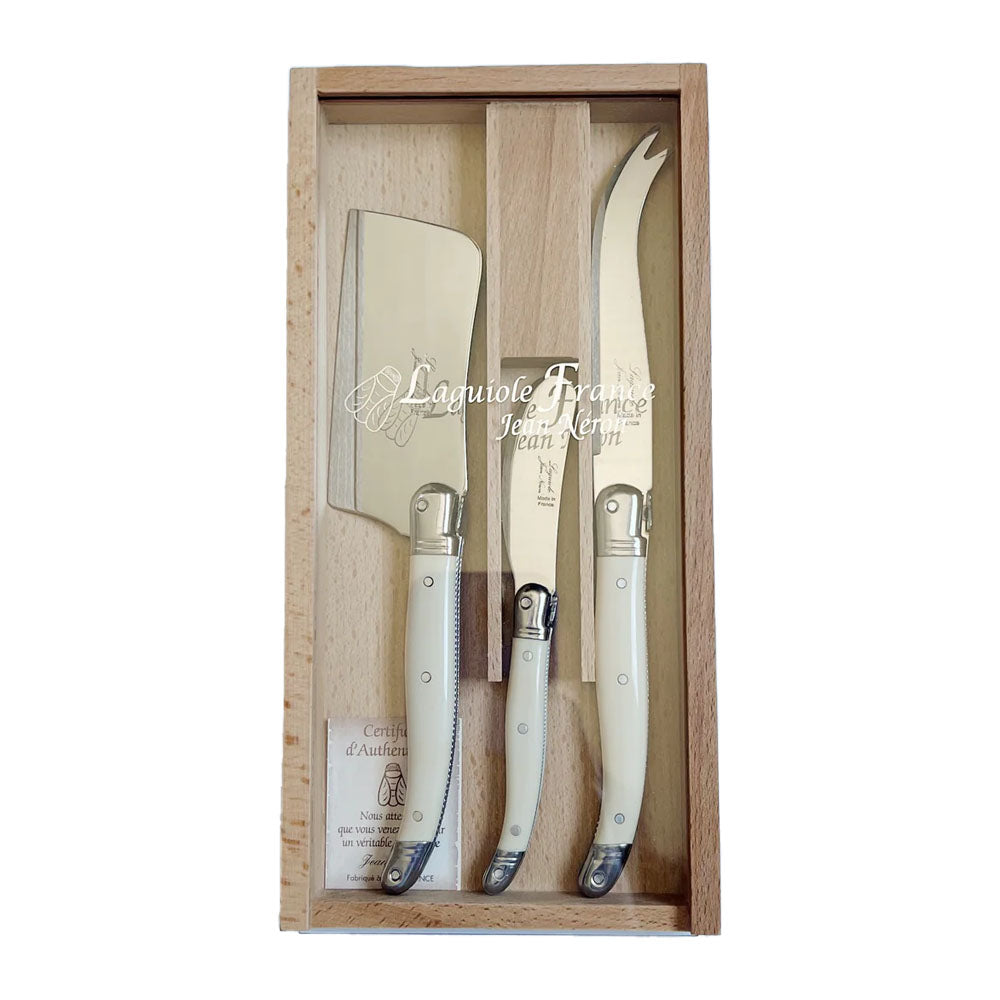 Laguiole Platine Cheese Set - Ivory
$76.00
Unlock an elevated cheese-tasting experience with the Laguiole Platine Cheese set. This trio has that iconic look and feel - bee motif, platine design detailing, solid hand feel. Each set is made in France. Bon appétit, cheese lovers!
Details: Box is 4.55"W x 10"H x .50"D. Set is approximately 8" long. Stainless steel with acrylic handle. Iconic Laguiole bee motif at top of handle. Platine design detail. Made in France. Dishwasher safe but we recommend hand washing. 
About Laguiole: Laguiole, from the mid-Pyreness region of France, is world renowned for tradition and quality. This set comes from Jean Neron, a third generation family company specializing in Laguiole cutlery. Platine refers to the design detail that is visible along the portion of stainless steel on the knife handle. It is zipper-like in appearance and adds weight a luxury feel to the product.
x