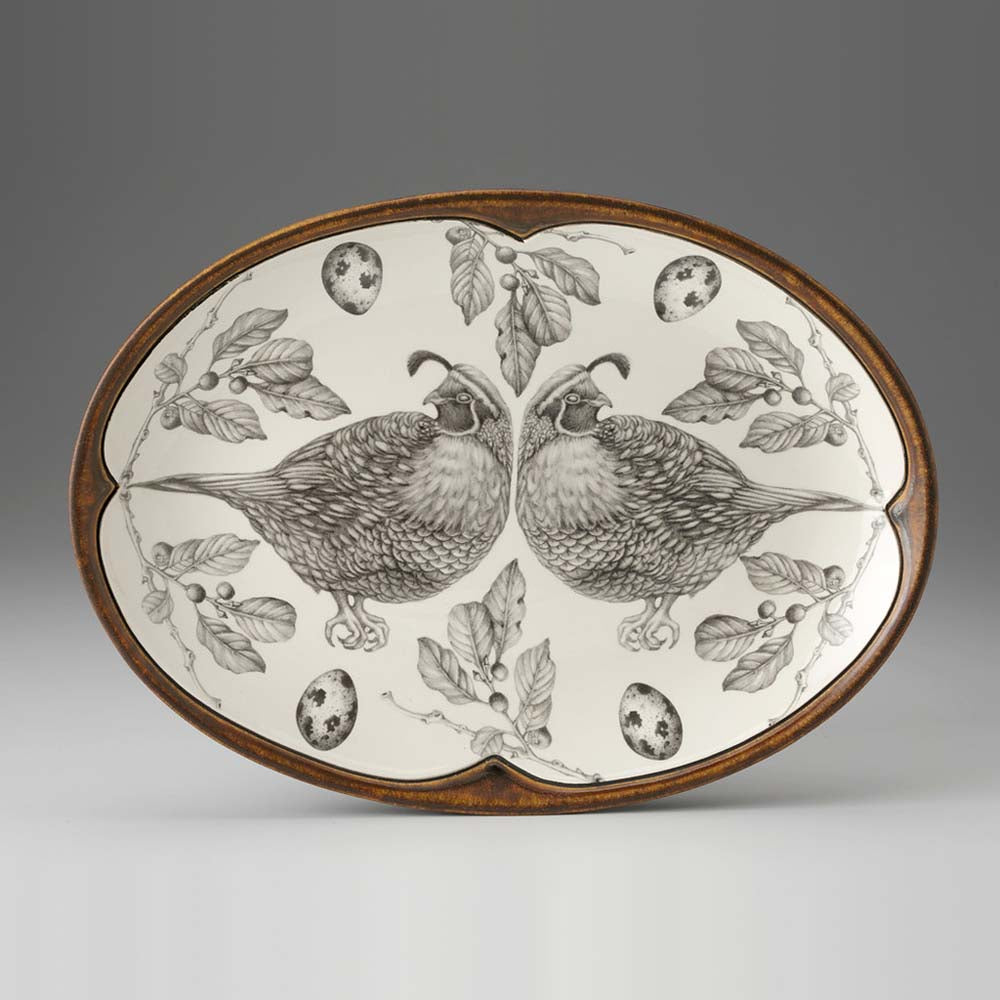 Laura Zindel Quail Oval Platter
$220.00
Laura Zindel is an artist and designer who combines her passion for ceramics and naturalist illustration into unique housewares. Hand crafted earthenware from Brattleboro, Vermont. 


Details: 14" x 10" x 1.5".

Handmade Ceramics are functional works of art, crafted from earthenware and glazed with non-toxic, low-fire glazes. Hand wash only. They are not to be placed in the dishwasher, oven, or microwave. Color option refers to the glaze color on the rim and back of the platter.
x