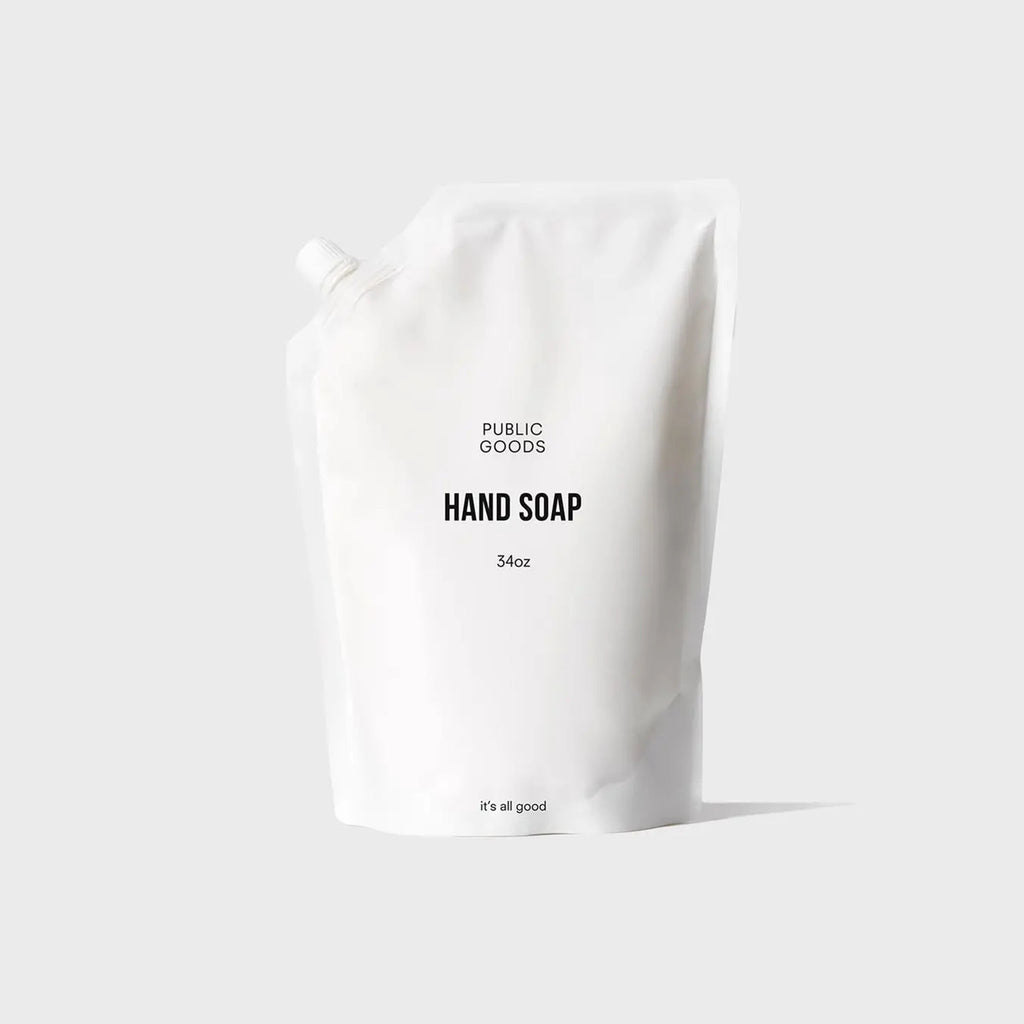 Public Goods Hand Soap Refill
$24.00
Gentle liquid hand soap powered by a blend of essential oils that is hard working on dirt but gentle on your skin. Designed to keep skin smooth and hydrated while protecting you from germs and whatever else you may have picked up throughout the day.
With a delicate scent of fresh grapefruit and juicy mandarin derived from its natural ingredients this hand soap is an elevated everyday essential.
Details: 34 fl oz. Ingredients: Purified water, sodium coco sulfate (from coconut), lauryl glucoside (from coconut), laureth-9 (from coconut), lauramine Oxide (from coconut), citric acid (from citrus fruit), potassium sorbate (a food grade preservative), sea salt, natural mandarin orange oil, natural basil oil.
What's in it: essential oils of orange, geranium, cinnamon, mandarin, nutmeg, petitgrain, rosewood, celery seed, grapefruit and vetiver. Carefully considered high quality, natural and healthy ingredients. What's not in it: parabens, synthetic fragrance, sodium lauryl sulfates, phthalates nor anything from formaldehyde. It's all good: No animal testing and vegan-friendly. Made in USA.

x