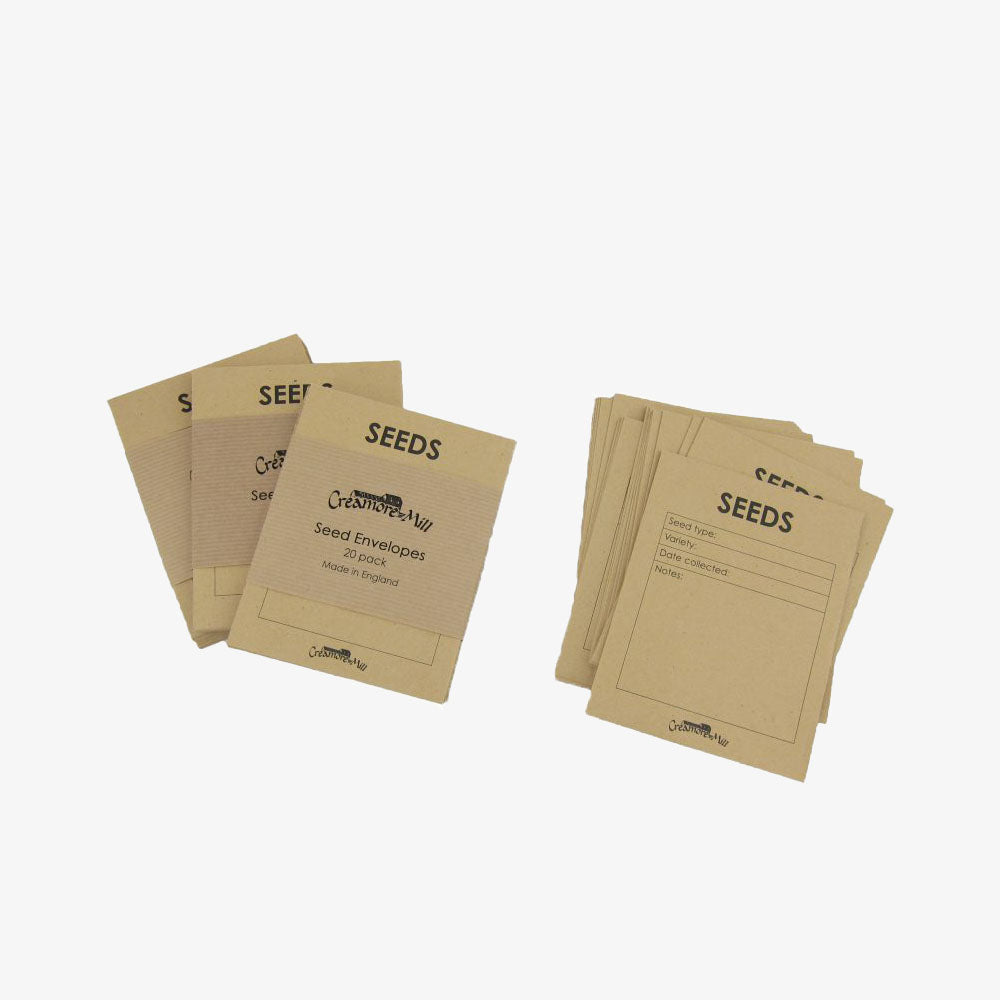 Seed Envelopes
$8.00
Save and sow. Share and grow. A practical bundle of 20 neat manilla seed envelopes.
Collect and store your own seed catalog and share your favorite seeds with green thumb friends. Printed lightweight paper packets with gummed seal. 

Details: 5"H x 3.5"W. Manilla. Pack of 20 envelopes. Store in a cool dry place.
About Creamore Mill: Traditional skills and timeless designs. Creamore Mill is a family owned woodturning workshop located in rural Shropshire, England. With over 40 years experience, their heritage products are sold throughout the UK and abroad.
x