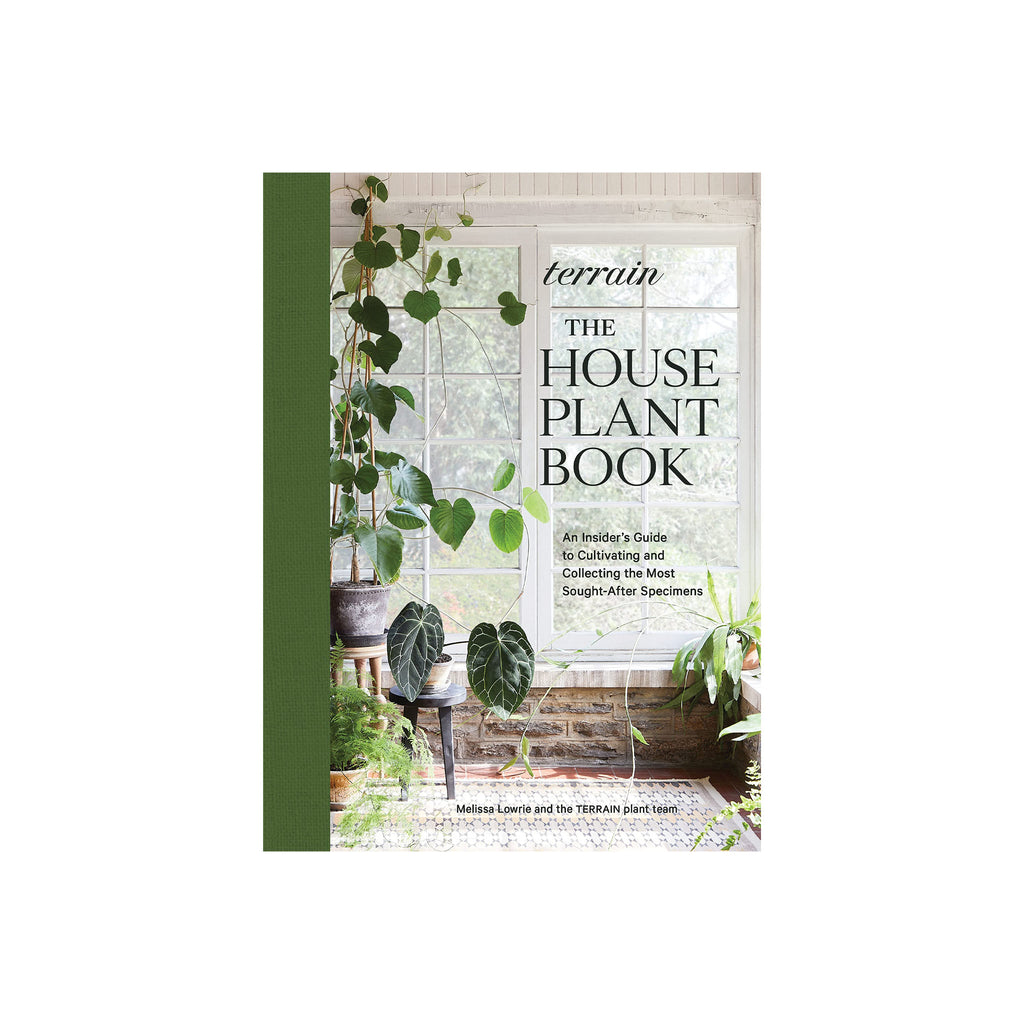 Terrain: The Houseplant Book
$35.00
Terrain's plant experts travel the world in search of the most unusual and interesting houseplants. In this inspiring and practical guide, they share their favorite specimens: exotic and eclectic ferns, like the skeleton fork, a primitive (and unfussy) predecessor to the family; new aroids to feed that monstera obsession; and adventurous trailing plants like dischidia, which is found cascading from tree branches in its native Thailand.
Along the way, Terrain introduces their favorite independent growers—passionate plant lovers who are creating new hybrids and bringing back old-school specimens to the market. And readers learn ​Terrain's way of styling and overarching philosophy on care: the most important thing we can give our plants is our presence.

Details: 7.75 x 0.75 x 10.75 inches. Hardcover 256 pages.

About The Author
Melissa Lowrie is the divisional merchandise manager of plants and garden for Terrain. An industry leader with over twenty-five years of experience in the home and garden space, Lowrie got her start at Waterloo Gardens, a family-owned garden center in Chester County, Pennsylvania. She joined the Terrain team at its launch in 2008, and worked as a buyer, floral designer, and photo stylist for the brand prior to taking on her current role. She lives with her partner, artist and designer Wen Blankenship, and their two spotted pups, Jasper and Ru, in Philadelphia's Germantown neighborhood. 
x