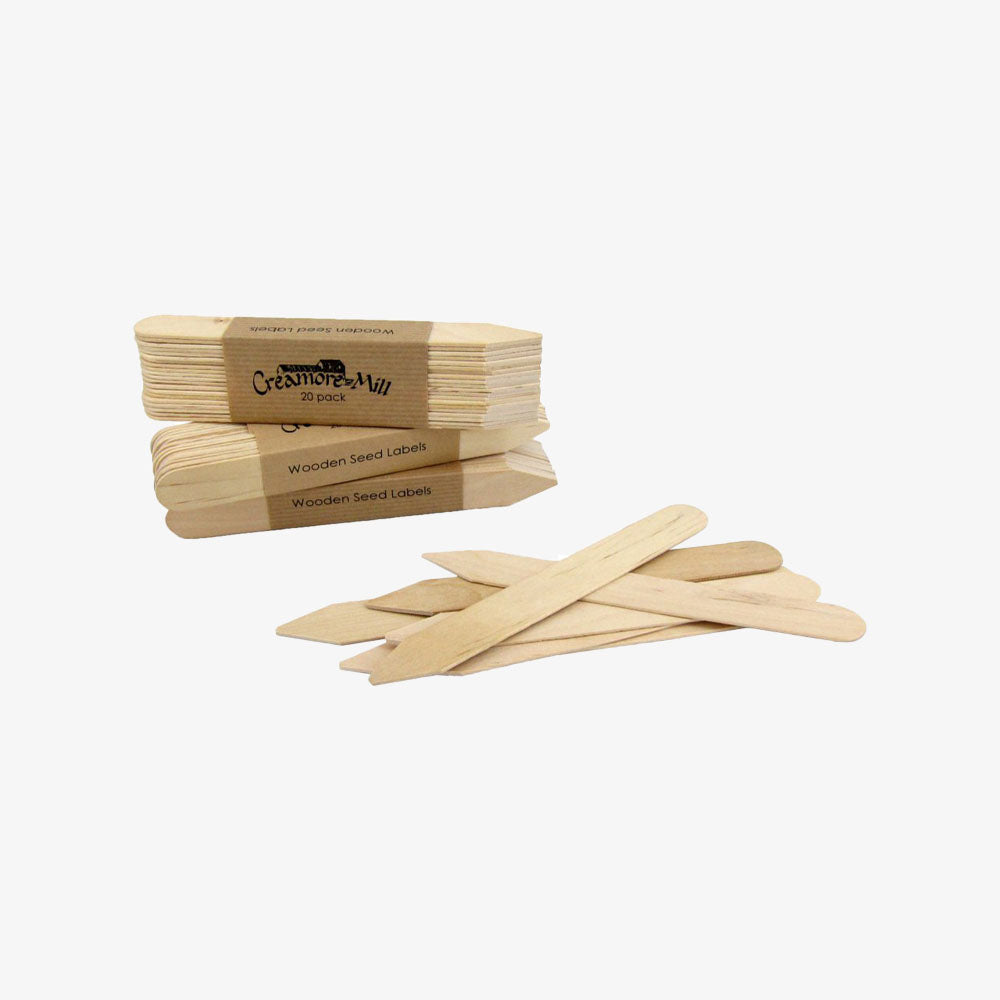 Wooden Seed Labels
$6.00
Extra wide seed labels accomodate larger writing, making them easy to read without having to bend over. These compostable markers save a job of sifting out the dreaded plastic labels from previous years horticulture. Bundle of 20 labels.

Details: 5.9"L x 1.38"W. Natural Birch. Contains no dye or stain. Sold as a bundle of 20. 
About Creamore Mill: Traditional skills and timeless designs. Creamore Mill is a family owned woodturning workshop located in rural Shropshire, England. With over 40 years experience, their heritage products are sold throughout the UK and abroad.
x