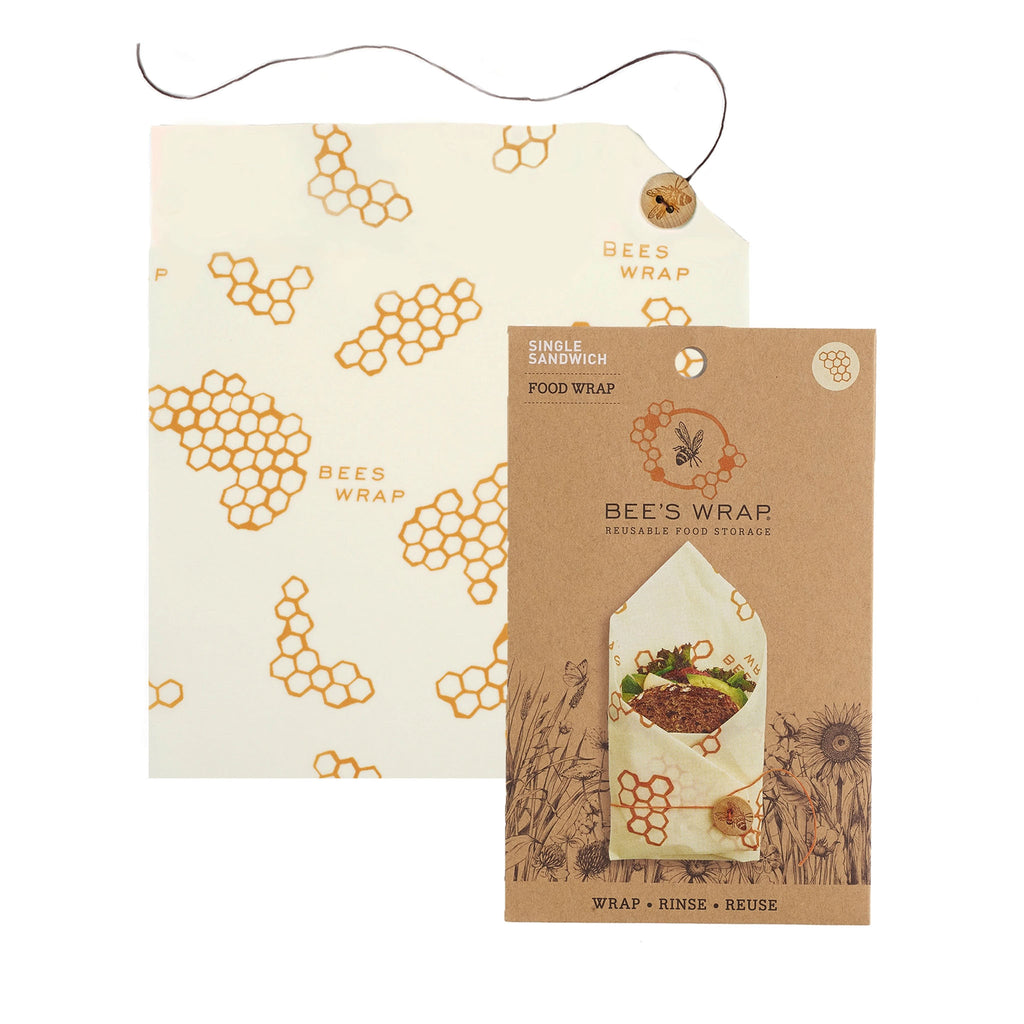 Bee's Wrap Sandwich Wrap
$10.00
You'll be the envy of the shared office refrigerator or school cafeteria with reusable and 100% natural and plastic-free sandwich wraps. These clever wraps keep your sandwich intact all day with a string you secure around a wooden button. Great for your beach picnics, poolside snacks and summer camping trips - they can all be more sustainable with Bee's Wrap. 

Details: Package is 7″L x 4.3″W x 0.3″D. Sandwich wrap is 13" x 13". 
About Bee's Wrap: Handmade in Vermont by a Certified B Corporation. Bee's Wrap is washable, compostable, and reusable for up to a year. Bee's Wrap is honored to have been selected as The Best Kitchen Tool in the POPSUGAR Wellness Awards for 2023! 
x