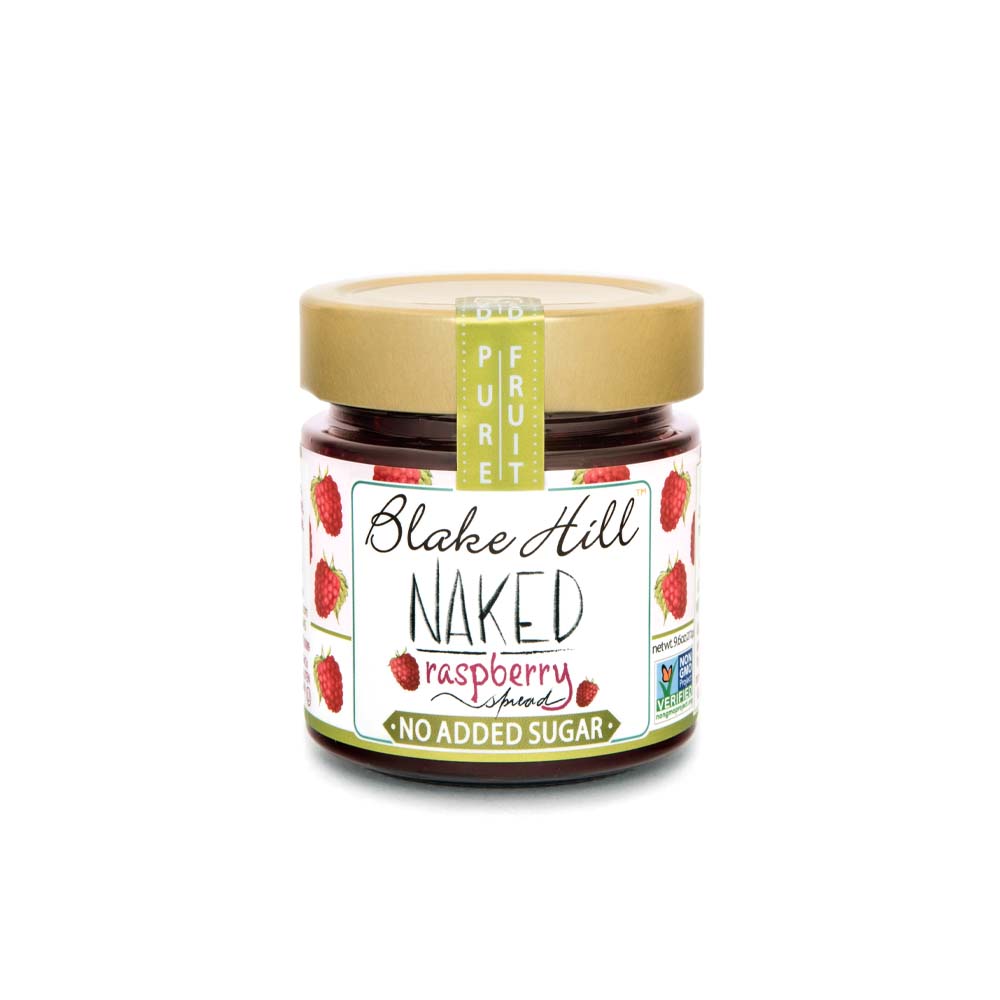 Blake Hill Naked Raspberry Spread
$9.00
Gorgeously plump, rich red raspberries will bring you a fresh taste of summer. The naturally sweet and tart taste of raspberries with no added sugar creates an incredibly bright, light, deliciously bold fruity jam. Spread this pure fruit joy on your breakfast crumpets. Add to greek yogurt mixed with your favorite granola for a healthy treat. Top off a Dutch baby pancake, a fun dish to make! 
Details: 2.8" L x 2.8" W x 3.3" H. 9.4 oz. Ingredients: Raspberries, fuit juice concentrate (raspberry, pineapple), pure fruit pectin. Non-GMO. Gluten Free. Kosher. Vegan. Dairy Free. Nut Free. No added sugar.  Made in Vermont.
About Blake Hill: Blake Hill is a 1800s farming property nestled in the mountains surrounding the tiny village of Grafton Vermont, population 600, and voted one of New England's prettiest towns. One late summer day in 2009, a friend snuck a jar of their homemade Wild Blackberry and Apple jam to Grafton's Village Store and won their first order. Quickly selling out, they replenished their stock, and Blake Hill Preserves was born! Their team of talented preserve makers still make everything by hand focusing on only the finest ingredients and still farm and forage select ingredients at Blake Hill Farm for a taste of home. 
x