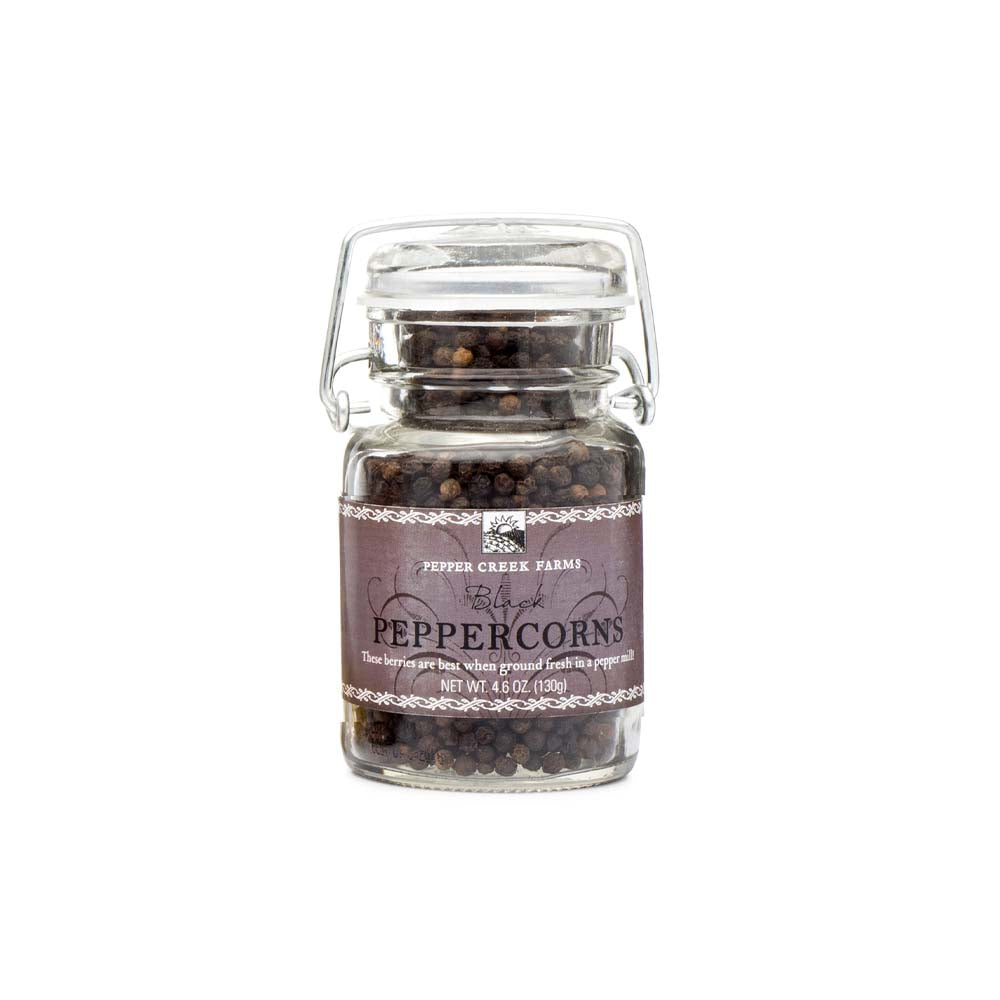 Black Peppercorns - 4.6 oz
$12.00
Black peppercorns are picked when the pea-sized berries are not quite ripe. Then  dried and winnowed to pick get the selects. A sweet undertone with a little bite. Ideal for grinding fresh in a pepper mill.
The perfect add-on gift to a new mill. 
Details: 4.6 oz. Re-usable glass mason jar. 
x