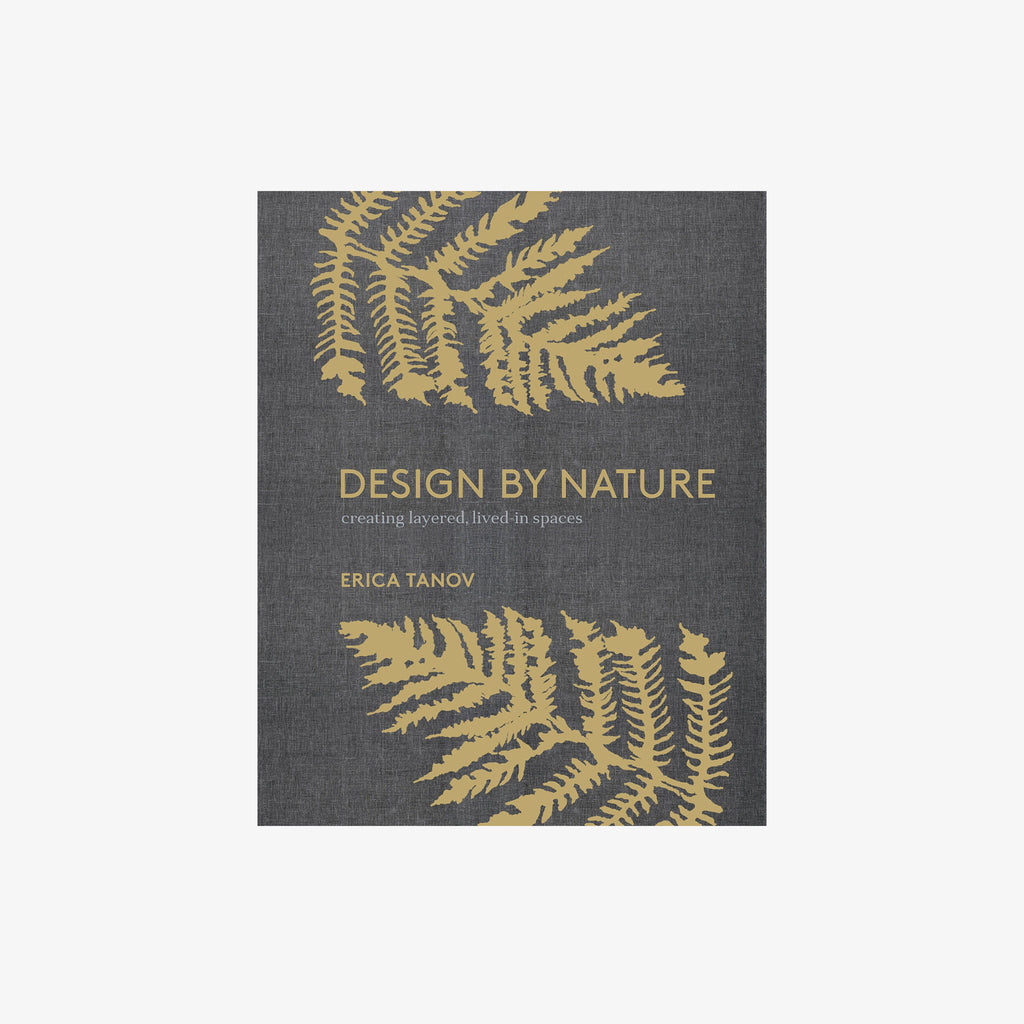 Design by Nature
$35.00
The first design book that translates elements of nature--including flora, water, and wood--into elements of decor for beautiful, lived-in, bohemian interiors, from acclaimed designer and tastemaker Erica Tanov.

Inspired by nature's colors, textures, and patterns, design icon Erica Tanov uses her passion for textiles to create beautiful, timeless interiors that connect us to the natural world. Now, in her first book, Design by Nature, Tanov teaches you how to train your eye to the beauty of the natural world, and then bring the outdoors in—incorporating patterns and motifs from nature, as well as actual organic elements, into simple ideas for everyday decorating and design. 

With topics ranging from embracing imperfection in your home, to seeking out flea markets, to displaying your collections, Design by Nature takes an enduring and intuitive approach to design that transcends fleeting trends and encourages you to find your own personal style, source of creativity, and connection to the natural world. You don't need to travel to distant locales to find beauty; it's all around us, from the crackle of fallen leaves to the jagged bark of a tree.

Details: 8.2 x 1 x 10.3 inches. Hardcover. 232 pages.
About the Author

ERICA TANOV launched her eponymous label in 1990 after earning a BFA in fashion design from Parsons School of Design. Her collections of clothing and lifestyle goods, sold at her three boutiques in California and her online shop, epitomize relaxed luxury. Her work has been featured in Vogue, Elle Decoration UK, Undecorate, and The New Bohemians. Actresses including Maggie Gyllenhaal, Tilda Swinton, and Vera Farmiga have donned Tanov's enduring pieces.

x