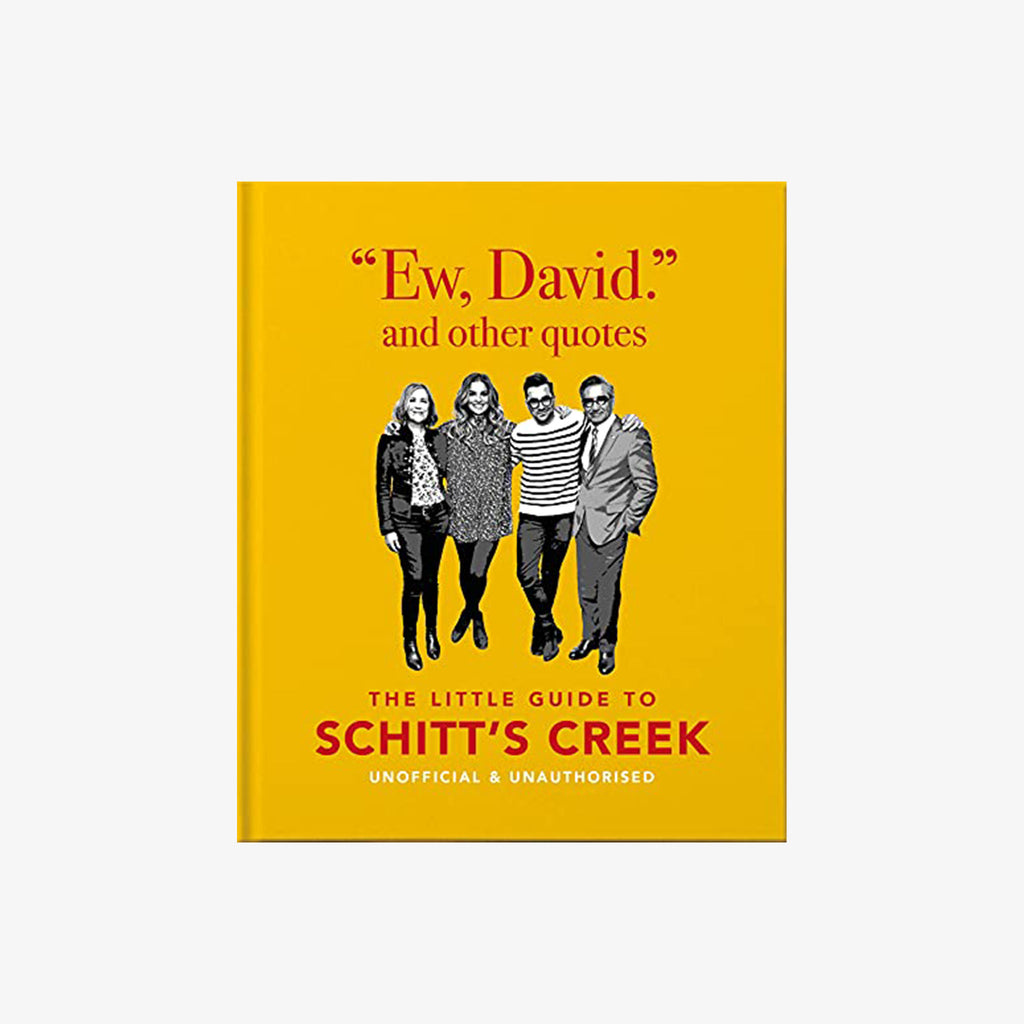 Ew, David, and Other Schitty Quotes
$8.95
Schitt's Creek and the Rose family have entered the hearts and homes of viewers all over the world. The heartwarming sitcom follows the newly destitute magnate Johnny Rose, his wife, eccentric soap opera actress Moira, and their two adult children, the pretentious David and jet-setting socialite Alexis, as they set up in Schitt's Creek, a town they once bought as a joke. Now for the first time, the wisecracks, melodrama, relationship advice and gratuitous celebrity name-drops have all been gathered in one place.
Ew, David! And other Schitty Quotes contains over 150 of the finest quotes from the most infamous riches-to-rags story a small town has ever seen. From side-splitting bickering between David and Alexis and Roland Schitt's political wisdom to Johnny Rose's solid business advice and of course, Moira's many regaling turns of phrase. Whether you need a pick-me-up or a well-timed put-down, let the eclectic cast of Schitt's Creek guide you on your way. Love that journey for us.
Details: 4.75 x 0.75 x 5.5. Hardcover 192 pages.
About The Author
Orange Hippo!
 is an imprint of Welbeck Publishing Group. Our list features innovative, quirky books and non-book products that reflect style, popular culture and current trends.
x