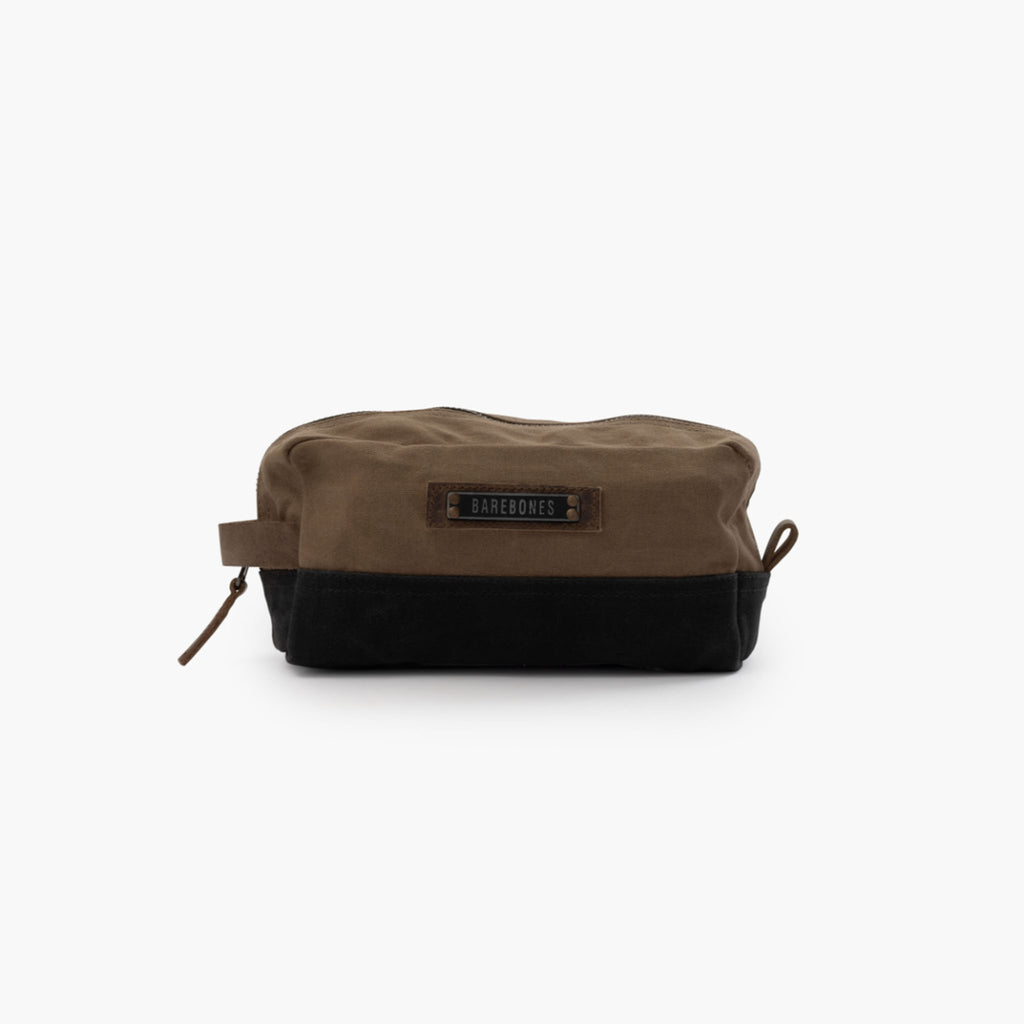 Barebones Neelum Dopp Kit in Khaki
$30.00
The Neelum Dopp Kit organizes travel toiletries in style. Malleable waxed canvas can hold up to 1.7 ounces (approximately 8 travel bottles), while a sturdy zip closer keeps them in place. No frills, this traditional organizer is built to pack and go. The Neelum Firewood Dopp Kit complements the Neelum Oversized Tote.

Like high-quality leather, waxed canvas looks and feels better the more you use it; expect a beautiful patina to evolve. Waxed canvas is also super tough, easy to wipe off and clean, and an animal-safe alternative to leather.
Details:8" x 3.5" x 4". Materials: 12 oz Waxed Cotton Canvas (Beeswax). Full-grain cow leather. Steel.
This product is proudly made in Pakistan. As a Certified B Corporation, we ensure that our commitment to safe, ethical, and sustainable practices is upheld by each company and artisan that touches our products worldwide, without exception.
About Barebones: Barebones has a history steeped in philanthropic work. The first product created by the Barebones team was the state-of-the-art emergency shelter. This continues to be one of the primary assets they provide to underprivileged communities and disaster recovery efforts. With these bare-bone shelters, people in countries across the globe are actively receiving the protection they desperately need.
Barebones has evolved from its philanthropic roots, but continues humanitarian efforts and the "Do Good" philosophy it was founded on. They are about food, nature, and the pull of the fire. Whether you're cultivating, cooking, camping, or exploring, Barebones products will elevate your outdoor experience.
x