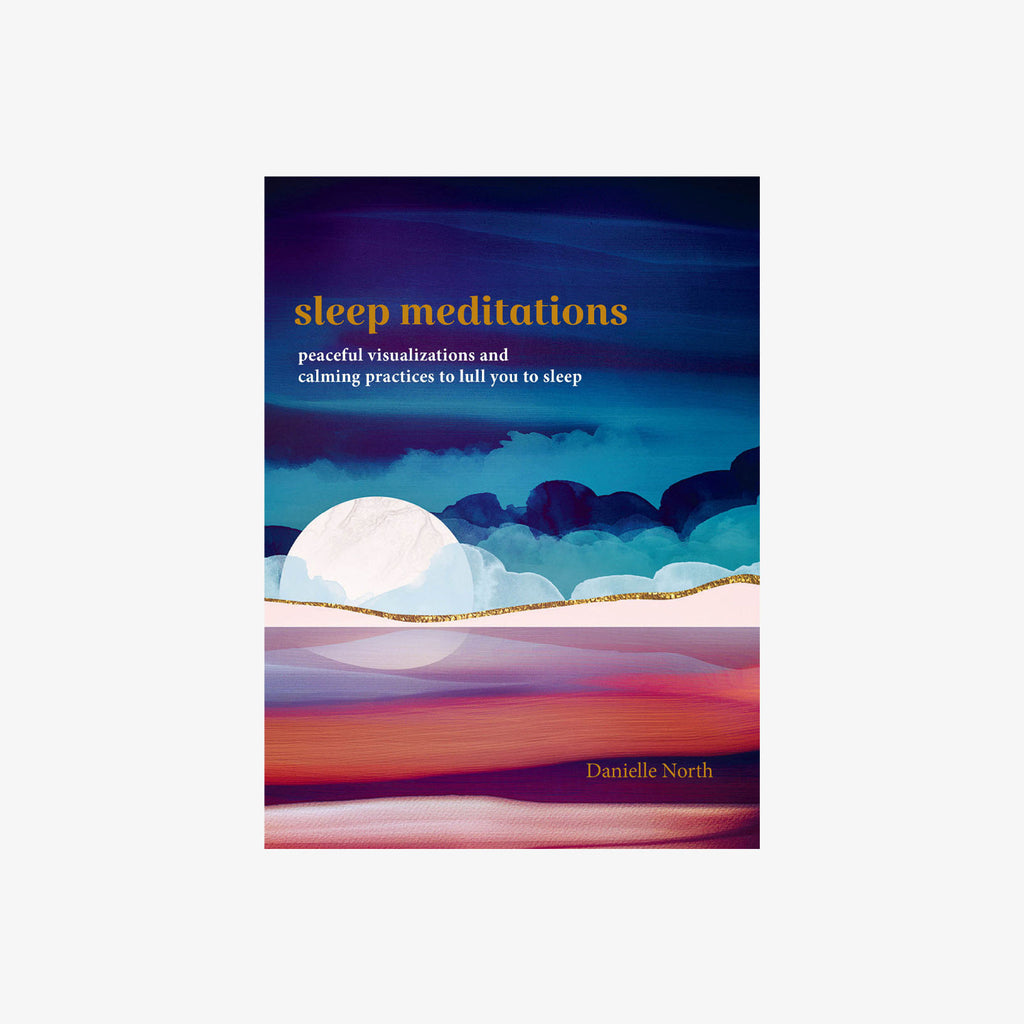 Sleep Meditations
$15.95
Brimming with calming practices and serene artwork, Sleep Meditations helps readers relax, let go of daily stresses, and gently drift off into a restful slumber.

For anyone who wants to unwind at the end of the day, this book presents more than 20 easy-to-follow relaxation techniques designed to promote sleep. Readers will discover meditation practices to release tension, breathing exercises to ease the mind and body, and nature-inspired visualizations for bedtime. Bonus sidebars offer simple remedies and rituals for tranquility, comfort, and ease, including bath recipes and aromatherapy. The perfect gift or self-purchase for wellness enthusiasts, meditators, and self-care seekers, this charming bedside companion is a balm for the stresses of daily life.

Details: 5"W x 7"H. 160 pages.
About The Author

Danielle North leads meditations, retreats, and individual coaching experiences designed to help people better understand themselves, avoid burnout, and practice self-care. She is based in the UK.

x