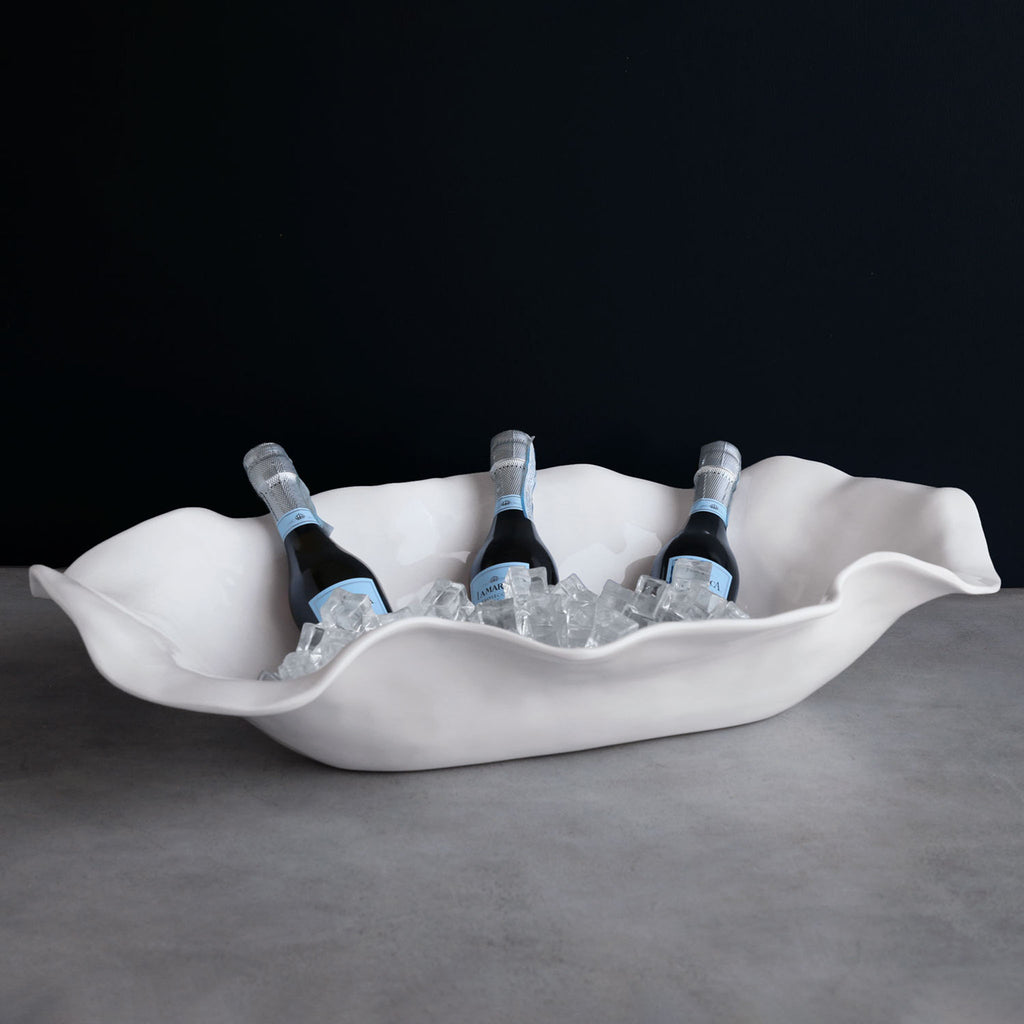 Beatriz Ball Vida Oval Centerpiece
$86.00
Splendid versatility makes this piece the center of attention. The fabulously functional and stylish VIDA Havana Collection features sculptural works of art presented in a lovely white finish. The bestselling collection is extended with the addition of this generously sized and organically shaped centerpiece. The VIDA Havana Extra Large Oval Centerpiece (White) makes a fabulous centerpiece, a great ice bucket for chilling bottles of your favorite beverage, and perfect bowl for serving your favorite recipes. 
Details: 24"L x 14"W x 4"H.  Made of luxury melamine for everyday enjoyment, this piece is ideally suited for indoor and outdoor entertainment. Dishwasher safe (top rack), heavy-weight, break resistant and durable, food safe, BPA and PABA free.
About Beatriz Ball: Beatriz Ball's roots in design go back over 30 years, when the Cuban-born designer began working hand-in-hand with skilled metalware artisans on the outskirts of Mexico City, creating updated, innovative designs in a special lustrous alloy of many metals. She now operates a foundry dedicated solely to the manufacture of her own designs where she employs nearly 100 of the best and most gifted artisans in Mexico. In an intensely handmade process, skilled craftsmen create each one of the pieces, one at a time, utilizing the same molding and casting methods the Greeks and Romans did thousands of years ago. 
x